Do you find yourself pushed to a corner by unexpected expenses? It's not a dead-end situation yet, you can get out of the rut by following these foolproof ways of earning money quickly.
Sell Personal Items
If you need instant cash, look around your house for items you can sell.
Make a list of your valuable belongings (pieces of jewelry, gadgets, appliances, branded bags, etc.) and check the net for trusted sites where you can sell these items.
Put out an ad on Craiglist.com or Facebook Marketplace to get your items moving quickly. You can also opt to pawn your jewelry, watches, or branded bags.
Apply for a Fast Loan
Online lenders like Zippyloan, provide loans that can be released within hours. You can get access to a $100 to $15,000 loan depending on your credit rating.
However, you need to consider the monthly payments. Get a personal loan only if you are confident you can settle the monthly obligation, otherwise, consider other means of making money.
Sign up with Swagbucks to earn money. One thing's for sure, this site is legit for people needing fast cash. You can get paid for doing the following online activities:
Play games
Search the web on your mobile gadgets
Online surveys
Shop
Watch videos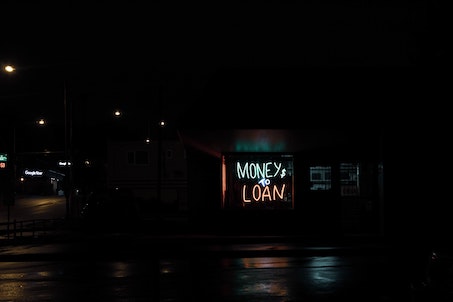 Swagbucks also offers gift cards (Amazon and Walmart), and Paypal cashback rewards. This quick moneymaking opportunity is only offered to US and Canadian residents.
Pin it!
Pinterest can be an avenue for earning quick cash. Making Pins for entrepreneurs generate a decent amount of money for my wife. Get a free Canva account to create Pins and charge $4+ per design. If you do not have a laptop, use Adobe Spark free App to create images on your phone.
If you have time and patience for recurring tasks, go to Fiverr and find a suitable freelancing opportunity. It takes 2 weeks for payouts to be withdrawn.
Become an Airbnb host
Make money off your property by short renting it under Airbnb. Airbnb hosting is a good way to get a steady flow of passive income. Travelers around the world rely on Airbnb for affordable decent places to stay while on vacation.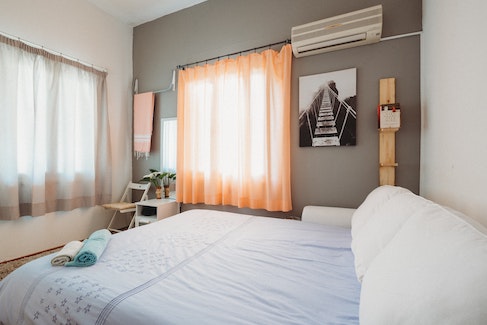 You could make good money from renting out a room in your house or the entire place.
Once you've decided to become a host, Airbnb will take you through the entire process from setting up an account with them to your first booking.
The good thing about partnering with Airbnb is that you don't have to go out of your way to advertise your place or look for tenants.
The platform connects you with potential renters as soon as you're all set. The key to becoming an in-demand Airbnb host is good customer service.
Make sure your visitors' stay would be comfortable and memorable for them to rebook and refer your place to others.
What about damages that tenants leave on your property? Do not worry because Airbnb secures hosts with up to $1M protection against guest damages.
Get a Homebased Job
You can start working from home so you can have additional income. Be part of the growing gig economy or freelance workforce. Look for job listings in reputable online job sites like Flexjobs.
This way, you won't end up with employers who take advantage of home-based newbies. Heads up, opportunistic employers (those who pay at rock bottom fees) litter all over Upwork so it's best to search elsewhere.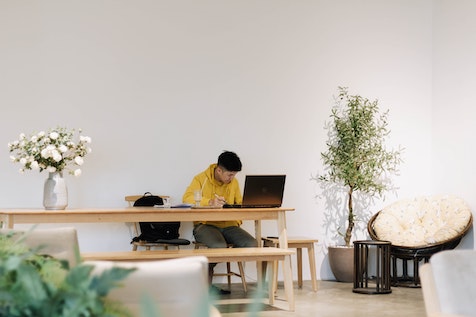 If you're new to this kind of work venue, I strongly suggest that you sign up with Flexjobs for only $3.75 per month.
The Flexjobs team screens employers strictly and offers free coaching on how to land a job. You will also be updated regularly on job listings.
Here are some of the home-based jobs categories (full-time, part-time, freelance) listed on the site:
Account Management
Accounting & Finance
Data Entry Jobs
Editing
Graphic Design
Telemarketing Jobs
Software Development
Sports & Fitness
Transcription Jobs
Web Design
Writing
Become an Online English Teacher
There is a huge demand for online English teachers these days so make use of your English proficiency to earn good money.
VIPKid is an established company providing an English teaching platform for children in China. Applicants are required to have a bachelor's degree.
If you don't meet the requirement, consider applying at TakeLessons.com. You can also offer direct tutorials and search the net of Facebook groups for prospective students.
Be Social Media Savvy
You can make money through SubscribeStar, a platform for influencers, content creators, or bloggers. Your earnings will depend on the number of subscribers you draw to your social media account.
Just open a SubscribeStar account, set your subscription fees, and launch your SubscribeStar account link on your social media channels. Your followers will have options on how to settle the subscription fees.
In desperate circumstances, you may solicit for donations through a content exclusive to your followers only.
You may also request items from sponsors for your rewards program to your loyal subscribers, do live streams with creative concepts, or share key moments in your daily life captured in video or photos.
Become a Marketing Affiliate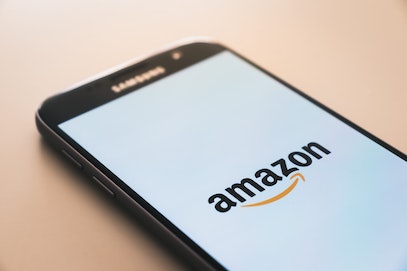 Many companies partner with people who are active on the web.
How can you earn? Just share the links of your partners' sites on your social media accounts, when you post comments on online forums or blogs, and send the links to your friends and family.
You will earn commission on the sales generated from the links you shared or sent. Amazon has the most expansive affiliate program around the globe, and you can kick off your affiliate marketing journey with this online retail giant. Explore other affiliate programs because there are plenty more out there, such as:
TargetClick
Shareasale
Awin
amazon associates
trade doubler
impact radius
If you do not have a website yet, I suggest you build one because it's a great tool used by affiliate marketers.
Try out the Wix website builder. You do not have to be an IT techie to figure things out. They are easy to follow instructions plus an excellent support team will allow you to build a website from scratch in just a few days.
If you do not have a blog site yet, read our article on how to make money with blogging.
To give you an idea of how we earn through this blog, the majority of the recommendations we included in the article have affiliate links that generate commissions for us with no add on charges to our readers.
We've managed to earn thousands of passive incomes every month through affiliate marketing.
Although this method cannot bring you instant cash, consider it as a future source of your steady income to avoid being in a financial bind again. Earn money anytime and anywhere through this reliable money-making avenue.
Remember, anyone (with or without blogging experience) can become a successful marketing affiliate. What are you waiting for? Take your first step to financial freedom now.
Turn your Photos to Cash
Search your photo files for top quality images you can sell to GettyImages, one of the top photo-sharing platforms. Put your photo skills to good use and sign up with GettyImages as a contributor so they can sell your photos.
This is another source of passive income. It may take time for your portfolio to pick up but once it does, your photos will sell well.
Be an Online Seller. Do you know you can have an online store without the need for inventory? Sell t-shirts and other printed items through Teepublic or Printful.
We tried our hands on this method and made sales on our first attempt! This is one of our sources for recurring income. Read our guide about selling printed merchandise online, for quick cash to help get you started.
Convert Your Cancelled and Delayed Flights to Cash. If you were not able to fly as scheduled due to the airline's shortcomings (overbooking, delay, missed connection, bad weather, etc.), it is possible to get compensated for it.
To find out more, read our article on flight compensation. If you have an archive (last 6 years) of flight-related emails, you can claim money for every bogus alibi the airline gave you.Take this quiz to find out if you're eligible to file a claim.
Use your Car to Make Money
You can rent out your car or drive for Grab, Uber or Lyft to earn money fast. The estimated earning of an Uber or Grab driver is around $19 to $21 per hour net of tolls and other expenses. With Lyft, the estimated earning is about $11. If you drive during peak hours, you will earn more.
There are other ways you can earn money by using your car:
Drive kids with Kango
Deliver groceries via Instacart
Lend your car via Get Around or Fluid Market
Earn while Walking
Don't have a car? No problem, you can earn money on foot. Head to a blood donation facility, donate blood and walk away with cash. You could also offer to walk dogs for people in the neighborhood via the Rover app.
If you're all set to do different tasks within your locale, get the GigWalk app to get connected to people offering small jobs.
The average take-home pay per job of a GigWalker is between $3 and $50. Learn more about this money-making avenue in the press.
Jobs Near You
The gig economy paved the way for new Apps that streamlined jobhunting. AppJobs is by far the best "jobs near me" app. Install it now and see the best listing of gig jobs waiting for you.
Quick Note: For your online gig (ex. Amazon Marketing Affiliate), you will need to set up a bank account in another country to receive payments.
One of our clients, Amazon has been sending payments via a Payoneer US account while another one, WorldNomads Insurance sends payments to a Payoneer Australian account.All accounts are consolidated and linked to my home bank account in Canada.
In a Nutshell
Remember, being cash strapped need not be a fixed scenario in your life. There are many ways to alter your current situation.
Focus first on the ways to earn quick money to settle your most pressing obligations and then move on to find jobs that will earn you recurring income.
Good luck!