If someone approaches you and says he has a sure way for you to become a millionaire right away, look for the nearest exit and run away as fast as you can. Unless you win the state lottery, there's no way you can become a millionaire overnight. However, there are ways to make money fast and this is what this article's about.
We're here to share with you 10 ways to make money fast. Get money when you need it. This isn't a get-rich-quick scheme but a guide of how you can put together enough funds to cover your immediate expenses in the shortest amount of time. For example, a sibling or a parent might need cash to cover a medical expense.
Maybe you forgot to pay your electric bill and your line's about to get cut in a few days. Or maybe there's something you want to buy but you can't quite meet the balance. Whatever it is, there are 10 ways to make money fast enough to cover your needs.
Sell Online
The stuff that you don't use and are just lying around the house can make you a few hundred bucks. The good news is that the Internet has made it easier for you to turn something old into fast money. For used tech devices such as mobile phones, laptops, and tablets, head over to Amazon or eBay. Other sites like Gazelle and Craig's List can also give your stuff good exposure.
And don't stop at products. You can sell services online as well. Do you enjoy exercising? Become an online personal trainer. The process of signing up clients and getting them on board is much easier if you're certified as a PT. Apps such as PTDistinction, TrueCoach, and Striive make it easy and convenient to run a personal training business. If you're good at accounting, offer bookkeeping services or tax accounting services to your friends. In short, monetise your skills.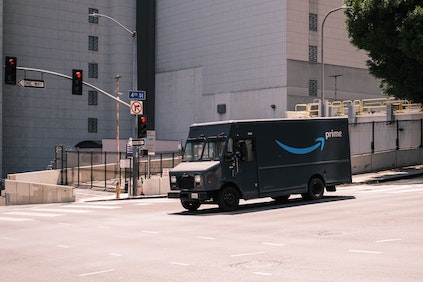 Sign Up for ClickWorker
ClickWorker is a website that's used by many companies to have tasks done right away and without breaking their bank account. Every day, thousands of jobs are posted on ClickWorker. Most of the tasks are administrative work such as data entry, form filling, and web research. They don't pay much but you'll get paid right away. It's also up to you to choose the type of projects you want to handle. The more tasks you sign up for, the more money you'll make – fast.
Get a Gig on Fiverr
The name says it all. Get gigs at Fiverr and get paid US$5 once you've completed a project. The pay isn't much but Fiverr is a marketplace that's stacked with companies looking for talented freelancers to make fast money. Unlike ClickWorker, most of the projects posted in Fiverr require technical skills such as graphic design, content writing, social media marketing, and composing original music. Don't worry. A vast majority of the gigs offered aren't too difficult and can be completed within a reasonable time so that you can go for other projects and jack up your earnings.
Babysit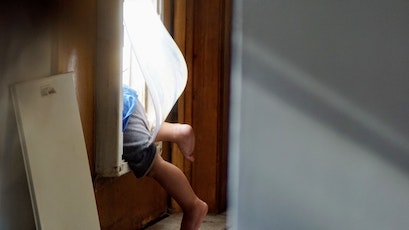 Nowadays, both parents have to go out and work to manage a household. Sometimes, parents just want to have a sense of normalcy and have a date night. Either way, it's easy to find parents who need someone to babysit their kids. The going rate for babysitting is US$10 per hour. You can find clients on Care.com. Just create a profile and start searching for clients who are looking for babysitting services. This is an easy job but entails a high level of responsibility. If you love kids and are comfortable being around younger children, this could be a viable side hustle for you.
Become an Uber or Lyft Driver
Becoming an Uber or Lyft driver is a great way to make decent money during your spare time. On average, an Uber driver earns US$25 per hour. Uber takes an estimated US$8 in commissions. You just have to manage your gas consumption and other expenses to have take-home pay that's worth the time. Ride-hailing apps have become the norm because people are constantly on the go and they don't want to waste time standing around for a cab. For sure, you'll get riders to board your car and help boost your stream of monthly income.
Ride Your Bike for Deliveries
Delivery service has always been an added value for restaurants especially during lockdowns when people can't go out and dine. However, not all restaurants generate the sales volume to warrant the addition of delivery service. This opens up an opportunity for you to earn money by delivering food to customers using your bike.
How can you be assured of being on the road making deliveries most of the time? Simply download the apps Postmates or Doordash on your smartphone. These apps will let you know which restaurants nearby need someone to deliver food to a customer. The concept is similar to being an Uber driver. You'll be sent requests for delivery and it's up to you whether to accept the job or not.
Participate in Online Surveys
Companies frequently put out online surveys to find out consumers' opinions about their products, to stay on top of changes in buying behaviour, and to solicit feedback from their customers. To encourage greater participation in the survey, these companies will pay you for your time. The payout isn't much. On average, a survey might pay you US$5 per form filled out. This doesn't sound like much but if you have nothing better to do, there are many survey sites you can visit to earn more money. Among the more popular sites are BrandedSurveys, OpinionOutpost, Opinion Bureau, MarketAgent, PopulusLive, ValuedOpinion, LifePoints, and YouGov.
Search the Net – and Get Paid for It
According to a study by Statista, on average, people spend 3 hours and 23 minutes surfing the Internet every day. You're probably nodding your head in agreement or shaking your head in disagreement because you spend more time net surfing on a daily basis. Wouldn't it be great if you get paid for the time you spent on the Internet? You can simply by downloading Qmee.com, a site that pays you for surfing the Internet using big search engines like Google, Yahoo, and Bing.
Once you sign up at Qmee.com, the next step is to include the add-on to your browser so it can track your user behaviour. Qmee.com pays you via cash rewards which you can collect anytime. The best thing about Qmee is that you can redeem the cash reward regardless of the amount.
Have a Garage Sale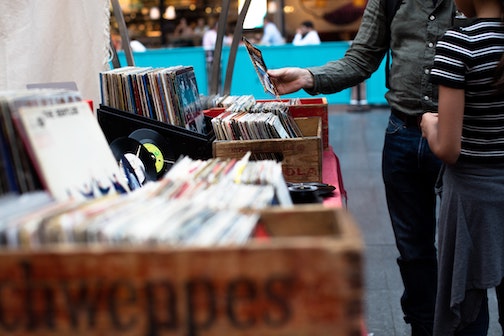 You can make more money fast by combining modern technology with old-school practices. Sure, set up accounts at Amazon, eBay, and Craig's List but if you want to move more old and used stuff, have an old-fashioned garage sale. It doesn't matter what time of the year it is, people will always be on the lookout for a good deal. As they say, one man's junk is another man's treasure!
Having a garage sale gives you advantages that online selling can't. For one, you don't have to worry about the shipping or delivery of the purchased items. Second, you can sell anything. Clothes, toys, books, musical instruments, furniture, technology devices, video games, vinyl records, kitchen appliances, home decor – anything that you want to be sold.
Review Websites
You don't have to be a web designer or tech person to qualify as a reviewer of websites. Whilst websites are made by professionals who know WordPress, JavaScript, and Adobe, websites are designed for people. If you're not satisfied with a website, you won't go back, right? UserTesting is an online platform that pays people to visit and review websites. Sign up, open an account, and start reviewing websites for fast money!
The idea is to get feedback from you on the #1 item in website design – User Experience or UX. Search engine giants, especially Google, are big proponents of UX. Poor UX will send the website plummeting down the Search Engine Results Page or SERP. Every website owner wants to make sure their site features great UX and the best way is to get the opinions of Internet users.
Final Thoughts
Even when you're having the darkest of days, there will always be a sliver of light to get you out of trouble. Financial problems happen to everyone. The richest people in the world also go through money problems. Don't wait for things to turn bad for you before you start looking for ways to earn money fast. Many of the ways to make fast money listed in this article are quite easy to get into and don't require much time and effort. No one gets hurt by starting a side hustle. Start one now and protect yourself from uncertainty.