Walmart's decision to partner with Affirm last February 27, 2019 can be seen today as a genius move that foreshadowed the events of 2020. With Americans reeling with the economic repercussions of the pandemic, the availability of Affirm's Buy Now Pay Later (BNPL) payment option is a welcome relief for the retail chain's millions of shoppers.
Under Affirm's BNPL scheme, shoppers who qualify for the payment option can avail of repayment terms that range from 3, 6, and 12 months. Unlike other pay later options, shoppers will readily find the exact amount of the monthly payment with interest charges presented in dollars instead of a rate that shoppers will have to calculate. In addition, if you avail of Affirm's BNPL option, you don't have to worry about paying late charges as there aren't any. You'll only pay for the amount that you agreed to pay. Are you planning to use Affirm when you shop at Walmart? A cashier will give you a barcode you can scan to pay for your items.
The objective of Affirm is to provide Walmart's patrons with a payment plan that's easy to understand, transparent, and works seamlessly with the retail giant's present checkout/payment system. By doing so, Affirm would be adding to the overall customer experience at Walmart. Likewise, checking for eligibility is simple and easy. All customers have to do is visit www.affirm.com/shop/walmart and find out if they're qualified. Whether you're eligible or not, the decision of Affirm will not affect your credit score but failure to make the scheduled payments might. The website of Affirm is mobile responsive. You can access it with your smartphone.
How To Use Affirm In Walmart Store
While having Affirm onboard will make shopping at Walmart easier, you can't use it to pay for every item at the store. There are specific items that you can buy using Affirm as well as specific items that you can't. Here's the list:
List of Walmart Store Items You Can Buy Using Affirm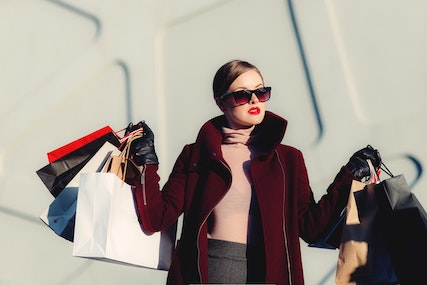 Apparel
Electronics
Jewelry
Video games
Baby products
Toys
Tools
Home products
Sports and outdoors
Arts and crafts
Car supplies
Musical instruments
Home improvement products
List of Walmart Store Items You Can't Buy Using Affirm
One-hour photo services
Beer and liquor
Wireless service subscriptions
Baby consumable products
Weapons, guns, and hunting equipment
Gasoline
Tobacco products
Groceries
Food products
Temporary specialty products
Products available at the cash register
Pharmaceutical products
Supplements and vitamins
Money/financial services
Pet products
Miscellaneous supplies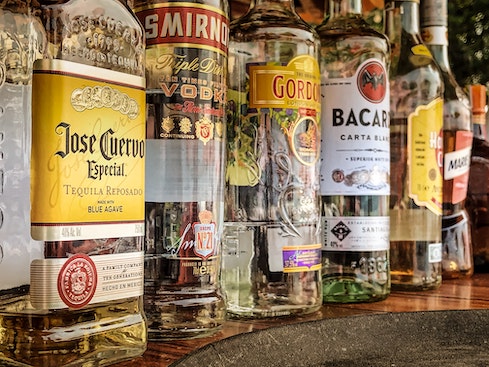 Essentially, you can use Affirm to pay for purchases that cost between US$150 to US$2,000. Affirm's BNPL payment option is available at Walmart Supercenters across America except at the following locations: Puerto Rico, Iowa, and West Virginia. Take note of the items identified in the lists above to avoid delays at the checkout counter.
Frequently Asked Questions (FAQs) About Affirm At Walmart
Below we answer some of the most frequently asked question about Walmart Affirm:
How do I pay for my purchases at Walmart using Affirm?
First of all, you have to qualify for the payment option. This can be done at the checkout counter or by visiting www.affirm.com/shop/walmart. Once qualified, you can choose your repayment period schedule – 3, 6, or 12 months. Some locations are offering a 24 monthly repayment schedule. If you're buying at a Walmart store, the cashier or a store assistant will give you a barcode. Scan this barcode to pay for your purchases.
Is there a qualifying total amount of purchase per repayment period?
Yes. When you get to the checkout counter, the total amount of your cart will determine which financial option you are eligible for. If your cart totaled an amount that ranged from US$144 to US$799.99, you can avail of either the 3, 6 or 12 months repayment option. If your cart totaled an amount that ranged from US$800 to US$2,000, you can avail of either the 12, 18 or 24 months repayment option.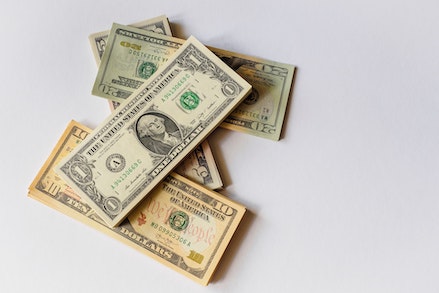 Can I return an item that was purchased with Affirm?
Yes, if you bought an item from Walmart using Affirm that you want to return for some reason, you can do so by going to www.walmart.com and initiate the company's Returns Process. Return the item by mail or visiting the location to confirm the Returns Process and guarantee that your money is refunded in full.
I'm thinking of using Affirm but I'm worried about my credit score. Will Affirm affect my credit score?
Trying to qualify for Affirm or creating an Affirm account will NOT affect your credit score. However, if you buy at Walmart using Affirm, failure to keep up with the repayment schedule might affect your credit score.
Will Affirm consider Walmart products that have 0% APR?
Yes. Affirm might accommodate financing on some Walmart items that can be as friendly as 0% APR. What does this mean? If the product is eligible, you can buy it using Affirm and NOT have to pay monthly interest. Look for Walmart products that are tagged as eligible for 0% APR with the use of Affirm. So far, this benefit is only available for products found on www.walmart.com.
About Affirm
Affirm is a financial technology company that was founded in 2012 by Max Levchin. It's a publicly-traded company with headquarters in San Francisco, USA. The primary purpose of Affirm as a financial technology company is to provide shoppers with a lending program they can apply to at the checkout counter whereby purchases can be made with a monthly installment schedule. Although the company started in 2012, the Affirm Buy Now Pay Later (BNPL) app was only introduced in 2017.
About Walmart
Walmart is a chain of retail stores that was founded by Sam Walton in 1962. The store had its beginnings as a discount store in Arkansas. Throughout the years, Walmart has grown from a simple discount store to a chain of superstores with more than 5,000 locations in the United States and another 5,000 plus international outlets. You can find a Walmart in Mexico, the United Kingdom, Central America, China, and India. Walmart is widely considered the biggest retail chain in the world and the largest employer in America.