Do you need urgent funds? Speedy Cash, a licensed direct lender that operates in the U.S, U.K, and Canada can help tide you over even if you have a poor credit history.
Applying for a loan in any of their stores is simple and quick. You will be able to take home the cash you need within the day. If you will apply online, the money will be available the following business day.
When an unexpected expense comes up and you do not have a viable option because of your poor credit score, give Speedy Cash a call and inquire about the company's loan options. A convenient loan option will be readily available to you.

What Kind Of Loans Can You Get From Speedy Cash?
Different financial needs require different kinds of loans. Speedy Cash has loan packages available to meet a variety of financial needs. Here are 6 lending options that you can consider. Which one is for you?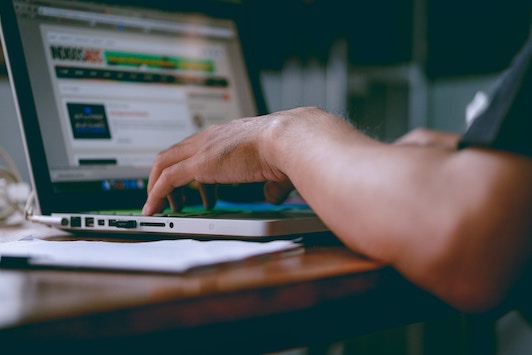 Payday Loan – A short-term loan ($100 to $1,500) that is payable within two to four weeks.
Title Loan – The loanable amount will depend on the appraised value of your car. Your car's title will serve as the collateral, so you don't need to surrender your vehicle to Speedy Cash
Installment Loan – The payment term is more flexible compared to a payday loan.
Line of Credit – You will be given an active credit line that will be based on the approved limit. This is like having a loan on standby, where you will have the option on how to use the funds.
Loans by Phone – In case you'll need emergency funds with no Speedy Cash store nearby, you can apply for a loan by phone up to $2000
Payday Advance – Need quick cash? You can apply for a payday advance and if approved, the payday money advance will be immediately credited to your debit card
How To Apply For A Loan At Speedy Cash
You can apply for a loan online, from the convenience of your mobile phone, or in a Speedy Cash branch. Whatever method you choose, Speedy Cash guarantees to process your application as fast as possible.
If you apply online, the loan application will take 10 minutes. Once approved, the money will be sent to your debit card within 15 minutes.
You can borrow from $100 to $5,000. The loanable amount varies because it will be evaluated from your monthly income, the assessed value of your vehicle, and credit score.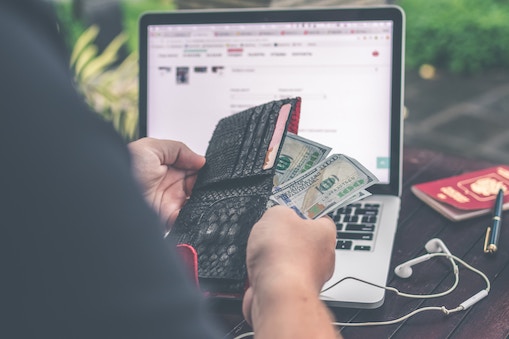 Take note that the maximum loan amount varies per state where Speedy Cash is available:
Alabama – $500
Alaska – $500
Arizona – $1,500
California – $255 (payday); $5,000 (installment)
Colorado – $400
Delaware – $750
Hawaii – $500
Idaho – $750
Illinois – $2,500
Kansas – $1,500
Louisiana – $350
Mississippi – $1,500
Missouri – $1,500
Nevada – $2,500 (payday); $1,500 (instalment)
North Dakota- $500
Ohio – $1,500
Oklahoma – $300
Rhode Island- $750
Tennessee – $1,500
Texas – $3,000
Utah – $750
Virginia – $750
Wisconsin – $500
Wyoming – $200
What Are The Criteria For Loan Eligibility At Speedy Loan?
To qualify for a loan with Speedy Loan, the applicants must meet the following requirements:
18 years old & above
Permanent US resident
Income earner
Active checking account
Government-issued ID
Applicants must provide the following information:
Name and Contact details (address, email address and contact numbers)
Date of birth, government-issued ID, and Social Security number
Employer's name and contact details
Bank account details
Frequently Asked Questions (FAQs) About Speedy Cash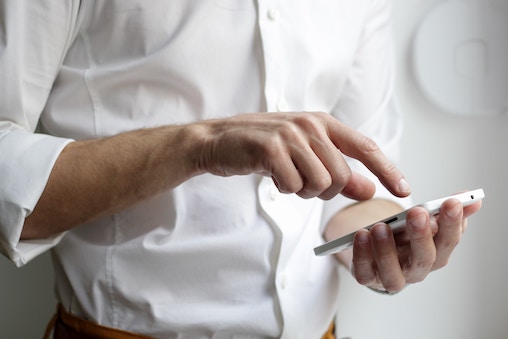 Is it safe to borrow from Speedy Cash?
Do not worry because all loan applications are kept safe by a secure network. Speedy Cash Security Center has been certified by McAfee® SECURE and the Norton Secured. The company is committed to safeguarding your data and money.
How long does the loan process take?
If you apply in-store, your loan can be approved within 10 mins provided you meet all the requirements. Once approved, you'll be able to leave the store with cash on hand.
For online application, you can choose from any of the 3 options to receive the loan:
Store Pickup – Cash will be readily available for pickup at any Speedy Cash store near you
Instant Funding to Opt+ – If you have an Opt+ card, the loan will be credited to your account once approved
Direct Deposit – Your loan will be credited to your bank account on the next business day
Can I fully settle my loan earlier than stated in the contract?
Yes, you have the option to pay off your loan early without incurring extra charges.
How do I settle my loan?
For an in-store loan, you can issue a post-dated check or opt to debit the payment from your bank account. For an online loan, provide your checking account details for direct debit payment method.
What will happen if I miss scheduled payments?
Penalty charges will be added to your balance. If your state allows short-term loans refinancing, you may be able to stretch out your payment term. Please note that on top of the additional charges, your loan will incur refinancing fees.
What other services do Speedy Cash offer?
Speedy Cash also offers cash for gold, check cashing, prepaid debit cards, money orders, and wire transfers.
How do I locate a Speedy Cash store near me?
Just visit the Speedy Cash website and click Find a Store. You will be directed to an interactive map where you can click your state to view the list of stores located in your area.
Conclusion
Whether you are an employee or an entrepreneur, emergencies can arise that need immediate cash. You may have a business or a project in mind that needs short-term financing to get going. It's not that you don't have the money but you just want to run the business with cash flow in mind.
Whatever the situation, Speedy Cash has different loan options to keep you covered. As the name of the company implies, the need may be urgent and that you need cash right away. Likewise, Speedy Cash wants to make the process of applying for the loan as easy and as convenient as possible. The next time you consider financing, keep Speedy Cash in mind.