Germany has one of the most powerful economies in the world. Its banking and financial industries have set the standards in management and monetary policy-making. If you are traveling to Germany, read our article and learn more about their currency and financial systems.
What Is The Official Currency Of Germany?
Up until 2002, the Deutschmark was the official currency of Germany. When the country joined the Eurozone, the Euro became its official currency.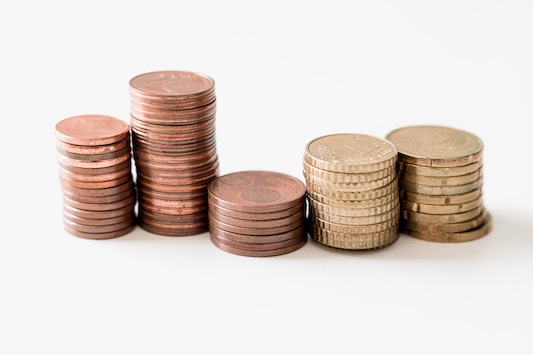 If you own Deutschmarks, they will no longer be accepted as a form of legal tender in Germany. However, you can still exchange the Deutschemarks into Euros at any Bundesbank branch. The Bundesbank is the Central Bank of Germany. Keep in mind, Germany does not accept any other form of currency as payment except the Euro.
Here are the important facts about the Euro:
1 Euro is equivalent to 100 cents
Banknotes are denominated as €100, €200, €500, €50, €20, €10, and €5.
€100, €200, €500 are no longer accepted as payment by many establishments.
Coins are denominated as 1, 2, 5, 10, 20, and 50 cents. You can also get €1 and €2.
Frankfurt is a popular city in Germany and also serves as the headquarters of the European Central Bank (ECB). The ECB functions as the central bank of the Eurozone and is responsible for ensuring the stability of prices and currencies throughout the region.
For this reason, Germany is widely recognized as one of the most important financial hubs in the world. As a member of the Eurozone, the central banks of its respective member-nations own capital stock of the ECB.
5 Valuable Money Tips When Visiting Germany
Below are some really valuable tips about using the local currency when visiting Germany:
Learn All You Can About The Mid-Market Exchange Rate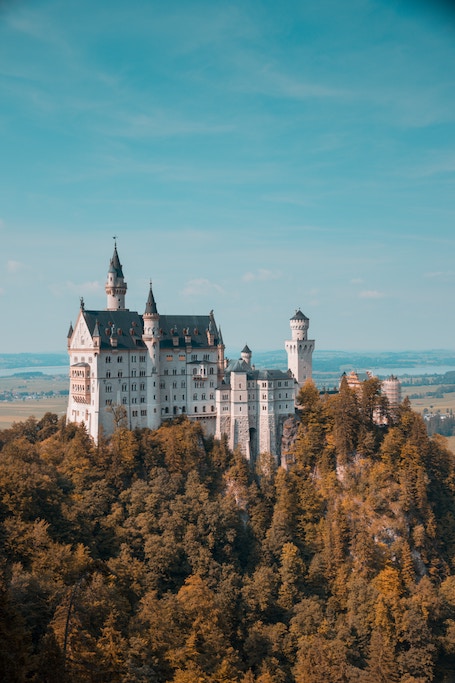 Different countries have different policies on financial transactions. Not only are the policies different but so are the rates of exchange; its fees and accompanying charges. Some exchange centers or individuals may charge you exorbitant rates and fees for trading currencies. Learning all about the mid-market exchange rate will give you the knowledge you need to avoid getting scammed or short-changed.
The mid-market exchange rate is the midpoint between the selling and buying price of a currency. Knowing the mid-market exchange rate will help you discern between a doable rate and an opportunistic one.
All you need to do is to download a currency converter. A few simple clicks will give you a better idea of how the foreign currency market is doing and the best rate for your currency.
Transact Through An ATM
The ATM is your best option for getting cash. Not only is it more convenient, but the ATM may offer you a better rate of exchange than the bank. In many cases, the ATM will base its charge on the mid-market exchange rate or close to it. You won't have a hard time finding an ATM in Germany. These machines are situated in every populated location. Just remember that when you transact with an ATM in Germany, you will be charged in Euros.
ATMs in Germany are multi-lingual and accept debit cards or Visa. Find out from your local bank if they have a partner agreement with a Germany-based bank such as Barclay's or Deutsche Bank. Partner agreements will save you money in fees and other charges. It is recommended to transact with the big banks such as Citibank which may give you better rates and charge less.
Lastly, it is safer to transact in an ATM that is located in the lobby of a bank. Look for a major bank such as Deutsche Bank, Kfw, Bayern LB, Commerzbank, and Landesbank Baden-Wurtemberg.
If Possible, Do Not Transact Or Exchange Money At Hotels Or Airports
You can find currency exchange centers at Germany's Bahnhof or train station, hotels, and airports. As much as possible, do not exchange money at these exchange centers because the rates will be much higher compared to the ATM or local bank. In addition, these exchange centers may charge you processing fees. It is better to have your currency exchanged at an ATM or the bank before heading to your destination in Germany.
Buy Euros Before Flying To Germany
A better idea would be to exchange your currency into Euros before boarding the plane to Germany. You might be able to negotiate a more favorable exchange rate with your bank compared to the local bank in Germany.
For sure, your bank will have Euros as it is one of the highest traded currencies in the foreign exchange market.
Use A Money Transfer Service
Another option would be to use a money transfer service like TransferWise. A money transfer service will have lower fees and the rates charged are almost equivalent to the mid-market exchange rate.
If you have a bank account in Germany – or perhaps you have a friend who does – simply make a local money transfer in your own bank and let TransferWire transmit the money to the German bank account.
Can You Use Travellers Cheques In Germany?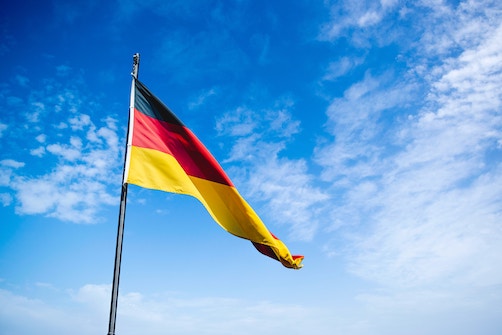 Travellers Cheques are hardly used in Germany. Because this form of payment is falling behind in popularity and usage, the majority of banks in Germany do not process Traveller's Cheques anymore.
Likewise, if you do find a center that will process your Travellers Cheques, chances are you will not get the best exchange rate.
Are Debit Cards And Credit Cards Popular In Germany?
In a country that is economically powerful as Germany with more than 200 multinational banks and in excess of 60 foreign investment banks, one would think that debit and credit cards would be widely used and accepted. On the contrary, not many business establishments honor credit card transactions. The reason for this is ingrained in the culture of Germany which has traditionally frowned upon acquiring debt.
Germans believe that you should not buy something if you cannot pay for it. Cash is the most accepted form of payment in Germany. Thus, the best thing to do is to research the establishments that accept credit and debit cards as payment. Doing a little research on the hotels, restaurants, and shops will go a long way in making your visit to Germany more relaxing.
To be sure, use Mastercard or Visa which are accepted worldwide. You might find yourself in a bind if you have American Express or Discover.
Conclusion
Germany is a wonderful country to visit. It is rich in history and there are many activities you can do. To get the most out of your time in Germany, make sure you know everything about the country's money and the systems of payment.