Walmart has continued to diversify its business offerings and bring more value to its loyal customers with its Walmart to Walmart money transfer tracking and money transfer service.
With the coronavirus epidemic it's even more important to keep contact with other people to a minimum. In the following guide we break down how to wire and send cash online and track is now super easy with the Walmart To Walmart money transfer service. Employee are also provided services to track their slaries and benefits through the walmartone service.
Shortly after confirming its entry into the organic food retail industry, the world's largest company announced it would introduce a new venture called Walmart-2-Walmart Cash Transfer Service to enable its customers to move money online and in its stores.
In 2014, the iconic retailer partnered with top-notch provider Ria, a company that offers financial services and specializes in money transfer operations, to set up centers in its 4,700 U.S. branches. Ria is a firm owned by Euronet Worldwide Inc., a renowned company specializing in electronic payments.
Since Walmart2Walmart was launched, Walmart and Ria's collaboration successfully transformed the platform through its innovative service at very affordable rates.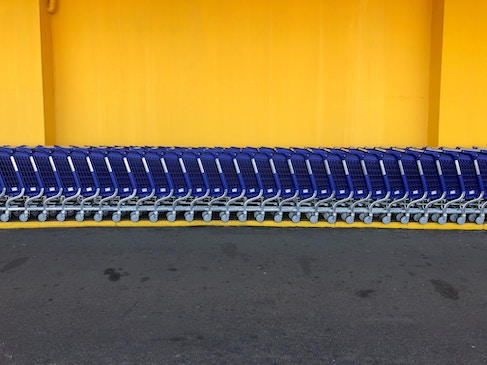 How Walmart To Walmart Works
Walmart-2-Walmart Money Transfer Service is the fastest and easiest way to send money. All you have to do is fill out the form at any location. Provide the necessary details:
Amount of the transfer
Name of the recipient
State where the money will be transferred
Once you've made the payment, your recipient will have the money within a few minutes. You can pay with cash or your debit card. With the service, you can send money to your family and friends from any Walmart location across the United States. Customers may also send money online simply by going to www.moneynetwork.com/walmart.
Walmart-2-Walmart can facilitate a single online transfer, money order, and mobile top-up. You can send cash online, onsite, and track via Walmart App.
How Long Walmart To Walmart Holds Your Money
How long will the transfer take? The money gets sent within a few minutes only. There's a $2,500 limit when sending online while the limits per money service center may be higher. The funds get sent to the recipient's money center in less than 10 minutes. The recipient simply needs to submit a form and present a valid ID for the cash to be released.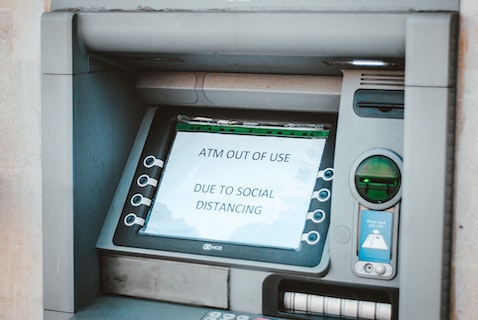 Walmart2Walmart Lowest Fees
Walmart has continued to stay true to its business model of offering the lowest, most competitive, and affordable prices to customers. If you plan to use the service, you can be assured that its fees are lower than any of its competitors.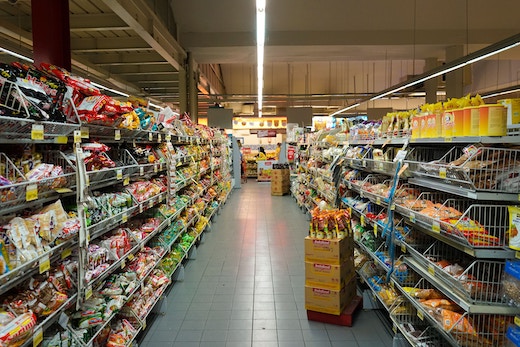 As an example, most of its competitors will charge you $4.75 – $5.00 to transfer $50.00 and below and from $11.00 to $76.00 for much higher amounts.
In contrast, the Walmart's service will only charge $4.50 for transfers under $50.00. For amounts that range from $50.00 to $900, the service will charge a fixed rate of $9.50.
Walmart-2-Walmart Money Transfer Tracking
With Walmart, you can make online money transfers 24/7. Likewise, you can track the status of your transaction online. Here are the steps you need to do to track your transaction online:
Go to the ria money transfer website
Provide the Authorization Number which is assigned to every transaction.
Wait for the confirmation number to be sent to your Inbox. You can also call Ria customer service at (855) 355-2144 to track your money movement.
If you are receiving money, request for the confirmation number from the sender.
Once the transaction is successful, you will be given a Reference Number. The recipient of your money will need your Reference Number as this will be presented to the store's money transfer center.
However, if you want to transact at a Walmart store, you should keep track of the branch's operating hours. And if your only available day is on Sunday, find out which Walmart money centers can handle encashment of checks. Walmart runs 4,700 stores around the US, so the Money Centers are very accessible to customers who want to send or receive money.
If you prefer to transact via your mobile device, simply download the tracking app which is available on the Apple Store and Google Play for both iOS and Android systems.
Who Can Use Walmart's Money Transfer Services?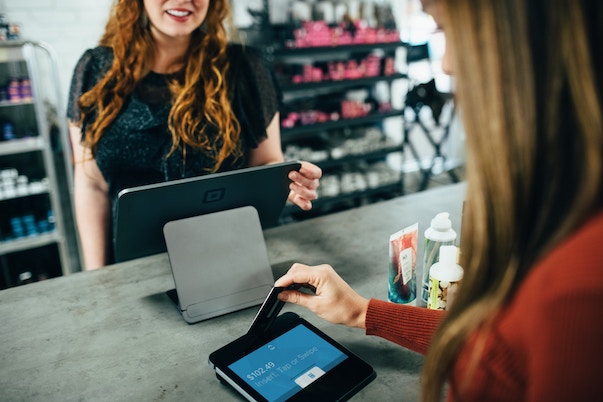 Walmart's domestic money transmission service is available to Unbanked and Underbanked Americans. Unbanked are Americans who do not have a bank account. Meanwhile, Underbanked refers to Americans who are not qualified to access a bank's complete suite of services.
Please be informed that the money transfer service of Walmart is only available for customers who are over 18 years old. For those who do not meet the minimum age requirement, ask a friend who is of the right age to handle the transaction on your behalf. They will be asked to present a valid, government-issued I.D that has proof of their birthdate and a photo.
If the need to cancel the money transaction arises, contact Ria's customer service department at (855) 355-2144. Remember that Ria handles all issues concerning tracking money transfers so it's best to contact the company and not Walmart.
Walmart To Walmart Transfer Limits
Walmart is opening up its transfer service to the public. Previously, only Walmart employees had access. Now you can send $2,500 for just 18 bucks! Competitors charge anywhere from 50-100% more than what we're charging and they don't have our same security features either like fraud protection or zero international withdrawal fees on transactions in USD when converting into Mexican pesos at a 1:1 rate with MoneyGram (a worldwide money transfer company).
How To Start The Money Transfer Via Walmart Services App
There's no need to fall in line if you start the money transaction via Walmart App and complete the transaction in the Money Center. Heres how:
Install the Walmart App in your device then log in
Go to the App's homepage then click Services and select Express Money Services
Select your transaction type (Pay bill, Receive or Send Money)
Fill in the required details
Head to the nearest Walmart branch and go to the Express Lane of the Money Center where you will finalize the transfer by scanning the QR code sent to your device
You can use Cash or debit card to pay
Check this site to find the location of the nearest Walmart store
How to Get the Money Sent through Walmart-2-Walmart
If you are on the receiving end, make sure you have the transaction reference number provided by the money sender. Just show a government-issued ID (Passport, Driver's License, Temporary Resident Card, Military ID, or Green Card) along with the reference number and the money center staff will release the cash to you.
Money Transfer Pick Up
You can pick up cash on the same day the sender notifies you about the move. Money Centers usually open at 7 AM – 8 AM and close at 8 PM-10 PM. Cash pick up has limits you should check before receiving.
There is a 60-day holding period in Walmart-2-Walmart Money Service Centers. An unclaimed money will be refunded to the sender within two to ten days.
What Are The Pros And Cons of Sending Money via Walmart-2-Walmart
Before testing out any service, find out the pros and cons. There is no such thing as a perfect, flawless service. Just because a consumer finds Walmart's Money Transfer services fast, easy, and convenient it doesn't mean the benefits will apply to you as well.
Walmart-2-Walmart and Walmart2World pros and cons:
Below are the main pros and cons of using the service:
Pros
Money gets sent in less than 10 minutes
Affordable fees
Highly accessible Money Centers
Multiple options for receiving money transfers
Good Customer Service
Credible money transfer provider
User-friendly Mobile App
Cons
Walmart2Walmart can only process domestic money transfers
Transactions can only be completed at the Money Service Center
How To Avoid Money Transfer Scams & Protect Against Fraud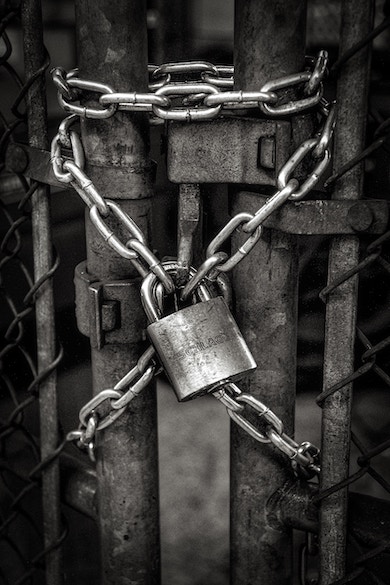 According to the Federal Trade Commission, one out of 10 adults get victimized by fraudsters. In 2018, the incidents of online fraud jumped by 34% and one of the preferred channels of these scammers is money transfer.
Walmart's service provider Ria is committed to protecting its customers from criminals. Its security department is always on the lookout for suspicious transactions. If they deem one recipient to be a fraud, they will stop the money transfer immediately. Call Walmart-2-Walmart/RIA Fraud Hotline (1-855-355-2145) if you think you're dealing with a fraudster.
Don't fall prey to these online opportunists. Never send money to someone you do not know. If you get urgent money solicitations on your phone or email, opt to ignore.
Verify the existence of an organization or government employee before you send the money because once it gets picked up, you won't be able to get it back.
Some would even go as far as pretend to be your relatives or close friends. If the solicitation email comes from someone you know, get in touch with the person before you wire. Remember, "If it Sounds Too Good to Be True, it Probably Is!"
Scammers can hit you on your transaction in at least 7 ways:
Online Shopping Scam. Fraudsters set up fake shopping websites that appear legitimate to lure clueless shoppers. Many of these fake sellers post branded items at very low prices on their sites. Some of the victims received nothing while others received knock offs.
Inheritance Scam. If you get an email stating you just inherited Millions of dollars from a relative across the globe, ignore it. These scammers will ask you to send money to cover documentation and processing fees so you could get the inheritance.
A friend or relative needs urgent cash. You will get a bogus call, text or email from a relative or friend requesting money to cover hospital expenses or debts.
Donation Scam. A fraudster will claim to be a representative of a charity organization and ask you to donate funds to their fake cause.
Lottery and sweepstakes scam. Scammers trick their victims into believing they have won the lottery or sweepstakes and can claim the pot after they send money. If you did not buy tickets, to begin with, don't fall for it.
Online Love Scam. Many people who seek love online continue to be lured into this type of money transfer scam. When the victim gets hooked on the make-believe romance, the scammer will ask money to cover travel expenses for the meet-up date.
Fake Tax or Debt Collection. A message or email from a fake tax or debt collector obliging you to transfer money immediately to avoid penalties or legal action.
Emergency Loans. You will be assured of getting a loan after paying the application fee.
Immigration Scam. An impostor claiming to be an immigration officer will tell the victim that there are issues concerning his immigration record and demand immediate payment to avoid deportation.
Walmart & MoneyGram Tracking
Walmarts money transfer is in conjunction with Moneygram. To see how to use this service and track read our Walmart2World guide. In 2018, Walmart-2-World was launched to enable customers to wire transfer money from any one of Walmart's 4,700 branches in the US to any one of MoneyGram's 300,000 centers abroad within 10 minutes.
Alex Holmes, Chief Executive Officer of MoneyGram believes that Walmart can create a marketplace for a variety of financial services that will extend numerous benefits for its consumers. The benefits that Holmes refers to include giving consumers better pricing and payment options.
Holmes also believes that Walmart's brand and comparative advantages in exchange rates will give the service a boost. The CEO also noted that MoneyGram has extended its contract with Walmart until 2021.
Walmart-2-World Customers can transfer money at any Walmart or MoneyGram Center, by Mobile App or online. They can pay using their bank account, credit card, debit card, or cash.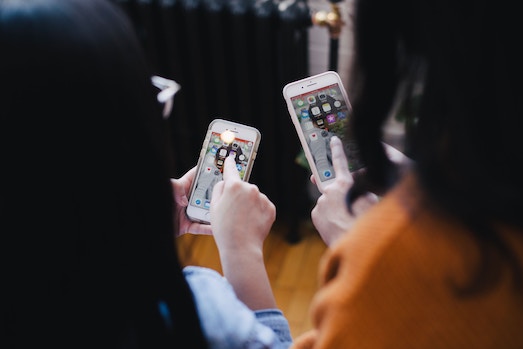 How long will it take for your money to be sent?
If you pay with your credit or debit card, money can be released at the receiving location within a few minutes. If you pay through your bank account, the transaction will be processed within 3-4 business days. Once it clears, money can be picked up at your receiver's location.
To get hold of the cash, your recipient simply needs to fill out a received form, present a government-issued ID (Driver's license, Passport, State ID, or Tribal ID) and show the transaction reference number you sent. MoneyGram center agents will not accept temporary and digital IDs. Check as agent locations differ between walmart and moneygram dedicated offices.
Another Benefit: Walmart-2-World Offers Fixed Low Rates
Walmart has changed the Customers are charged low transfer fees at reasonable exchange rates. If you will send:
up to $50, you will pay $4
$51 to $1000, you will pay $8
$1001 to $2,500, you will pay $16
You can get an estimate of the total cost of the money transfer on their website. You can also begin your transfer on your Walmart Mobile Service App, then complete your transaction at the Express Lane of any Walmart2World Money Service Center.
How To Send Money Online Using The Service
Start your transaction at Walmart MoneyGram.com
Click Send Money then select Start Sending Now.
Enter details to verify your identity
Enter the name of the recipient and choose the country where your money will be sent. Choose a receive method, then click Next.
Enter the amount of money to be sent and the currency. Click total, then choose your payment method and click Next.
Create an account or log in with your existing account. Enter your money transfer details, then review your entrees before you confirm and send
Track the status of your money by signing into your Walmart online account. Give your recipient the transaction reference number so he can also monitor the progress of the transfer.
How to Cancel An Online Transfer
To stop the transaction for any reason, you need to:
Sign in and go to My Account
Click Transaction History, then cancel on the Transaction Details page
You will get your refund in 3 to 10 business days
If you find an incomplete transaction suspicious, call the Customer Care Center at 1-800-269-4556 as soon as possible in order to stop the process.
You will be asked to provide the following information necessary for the investigation.
Name and address
Daytime telephone number
Preferred time for customer service representative to call you
8-digit transaction reference number
Details of the fraud incident and proposed solution
What Are The Pros And Cons Of Sending Money Overseas Via Walmart-2-World
Sending money internationally can be a tricky proposition. If you're not careful, you could be spending a lot of money unnecessarily. International money transactions carry additional charges. There are service fees to be paid. In addition, you have to consider the rate of exchange prevailing in the market at the time of the transfer. Using Walmart-2-Walmart World will involve these charges and costs as well.
Pros and Cons Of Using Walmart-2-Walmart World:
Your choice of money transfer service will depend on the benefits that you can derive from using its platform regardless of the costs. Here is a breakdown of the pros and cons:
Pros
Affordable standardized service fees
Money can be sent and received in any Walmart Store in the US or Puerto Rico and MoneyGram centers located overseas
Customers can send money quickly to 200 countries, including the Philippines and Mexico
Multiple methods of receiving money
Efficient customer service
User-friendly mobile App
Powered by a credible and secure money transfer provider
Cons
The exchange rate used by MoneyGram is usually 5% higher than the mid-market rate
In-store transactions can only be paid with Cash
Recent Updates On Walmart's Money Transfer Services
Recently, Walmart announced that its Walmart-2-Walmart customers were able to save an estimated $1 billion in total costs since 2014 because of their Daily Low Price Scheme.
The strategy initiated competitive pricing among money transfer agencies which drove down prices of service fees in the marketplace. Wilbert Noronha, Vice President of Financial Services for Walmart U.S. shared that the primary goal of Walmart-2-Walmart was to provide their customers with a money transfer platform that would give them more choices.
Walmart made it a mission to make Walmart-2-Walmart the go-to money transfer platform for people who want to send money to family, friends, clients, customers, and business associates locally around the world.
For Noronha, the synergy between Ria and Walmart-2-Walmart World has created greater value for their customers because the partnership has been able to leverage comparative advantages in the foreign exchange market. Walmart management also announced that they inked another deal with Ria and MoneyGram to create a global money transfer hub across their 4,700 US stores.
Juan Bianchi, the CEO for Euronet's Money Transfer Segment said that Walmart's decision to tap Ria for their venture gave customers more choices and access to high value services that would make sending money an easier and more convenient transaction.
Anytime soon, Walmart2World customers will be able to select either MoneyGram or Ria to send money overseas. Also, Walmart will provide more payout modes and locations to customers.