If you're planning a trip to Ireland, it's important for you to know what currency is in circulation as of this year 2019. Otherwise, you might be inconvenienced when you try to make a purchase or transfer money.
There are 2 currencies that are in circulation in Ireland – the Euro and the Pound Sterling. If you are in Southern Ireland, which is sometimes referred to as the Republic of Ireland, you should currency exchanged for the Euro. However, if you are in Northern Ireland, you should have the Pound Sterling in your wallet.
First, a bit of history lesson…
Before the Euro was circulated in Southern Ireland, the official currency was the Punt or the Irish Pound. The Euro was introduced as to Ireland on 01 January 1999 and became its official currency in 2002. The value of one Euro is pegged at 100 cents.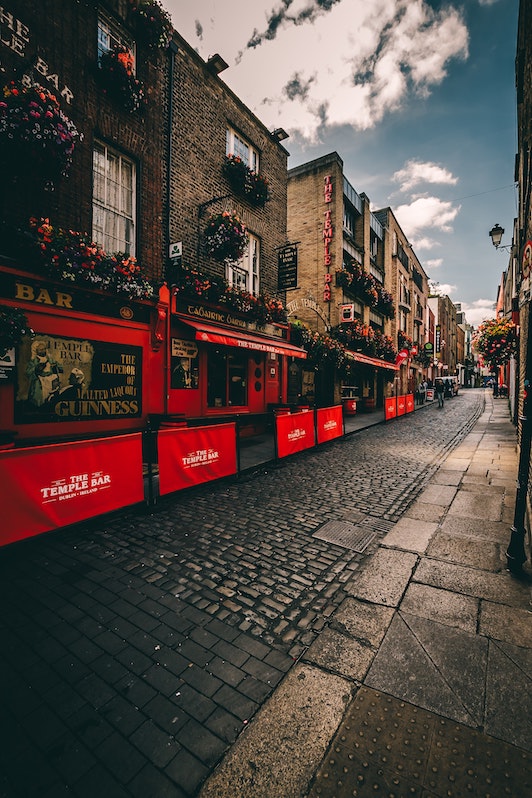 In contrast, the Pound Sterling is the official money in Northern Ireland. Thus, if you were to make purchases in Belfast, be sure to have some Pound Sterling in your pockets. The value of one Pound Sterling is pegged at 100 pence.
Where To Exchange For Currencies In Ireland
Before flying to Ireland, have the right currency on your person. It does not have to be a lot of money; just enough to cover emergencies and contingencies. If you want to exchange currencies in Ireland, you can do so immediately upon arrival at the airport. Likewise, you can exchange currencies at an Automated Teller Machine or ATM of which there is an abundance of whether you are in Southern or Northern Ireland.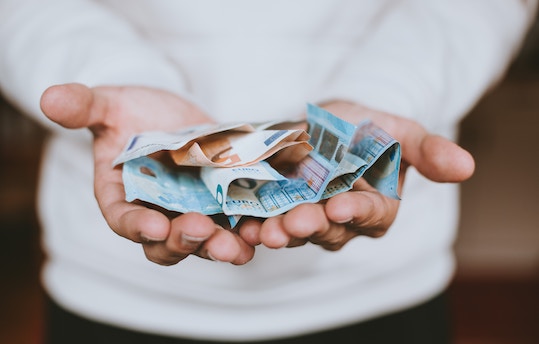 Of course, there are always the banks which are the traditional institutions for exchanging foreign currencies. It is important to know that the banks in Ireland may not have the same extended hours as the banks in your country. Other than Thursday, banks in Ireland are open from 9:30 am to 4:30 pm. On Thursday, banks will remain open a bit longer at 5:00 pm. Banks are closed on Saturday.
Since you will be transacting with your ATM card in Ireland, it would be a good idea to verify the status of your card with your bank before leaving for your trip. Make sure the bank has activated your ATM card for use in Ireland. The last thing you want is to transact with your card only to have it declined by the machine.
If this should happen to you, transact with the bank instead. All you have to do is to present a valid ID to the bank officer to verify that ownership of the ATM card.
How To Make Purchases In Ireland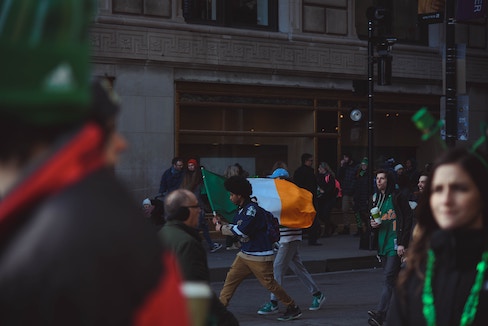 Do you own a Diners Card, Discover, or American Express? If so, you should know that these cards are not honoured by retailers and service providers in Ireland. You are better off having a Mastercard or a Visa card which is widely accepted in Ireland and the world over. Interestingly enough, you won't find many establishments in Ireland that allow cash transactions. Likewise, not many establishments honour a credit card transaction if the amount of the purchase is small.
Thinking of buying a souvenir worth 8 Euros? Put your credit card away and pull out your debit card. The preference for debit card over credit card stems from the bank charges the retailer incurs if the establishment accepts credit card transactions. Seasoned travellers will tell you that having a credit card and debit card will make it easy for you to make purchases anywhere in the world.
While using traveller's cheques and cash will make it easier to keep track of your expenses and stay on budget, there will always be the risk of carrying it around. This is true even though Ireland is not just one of the most beautiful places in the world but also one of the safest.
With a credit card, it gives you the added convenience of paying for your purchases via instalment arrangement. Of course, you will have to pay interest charges. However, making purchases with a credit card would afford you the time to earn more money to pay everything in full over a few months.
Again, purely as a reminder American Express, Discover, and Diners are not accepted as payment in Ireland. If you have time before your scheduled flight to Ireland, apply for either a Visa or Mastercard as these are the ones which are honoured by most Irish businesses.
Having a debit card will allow you to transact with an ATM. You can use the debit card to withdraw money. And as a bonus, the exchange rate used by ATMs is more advantageous for you compared to the rate used by the bank.
In Ireland, you won't have any problem finding an ATM. These machines are located everywhere. As we mentioned earlier, retailers prefer debit card transactions because of the charges the establishment has to pay by accepting credit card payments. The retailer will discourage you from using your credit card for low priced purchases.
A Final Word On Charges And Fees When Using Your Debit Or Credit Card
The good news for tourists is that effective January 2016, you are exempt from paying a stamp duty whenever you transacting with an ATM using your debit card. The amount of the stamp duty is 12 cents and is only applicable to the citizens of Ireland.
Consequently, the people of Ireland are subject to an annual stamp duty charge equivalent to Euro2.50 on ATM cards. However, the stamp duty of Euro5 on both ATM and debit cards are no longer charged. Instead, an annual cap in an amount that ranges between Euro2.50 and Euro5.00 is applied.
The reason for these amendments in charges is to get people to use their debit cards instead of cash. To be charged the Euro5 annual duty, you will have to total 42 ATM transactions in one calendar year. If you exceed 42 transactions, you will still be charged only Euro5. What if you total ATM transactions fall short of 42, say 41 transactions only? The charges that you incur will be re-calculated but will still be smaller than the original amount of the stamp duty.
To clarify, the charges applied by the government when transacting with an ATM are not the same as those of the banks. A bank may charge you 35 cents for a transaction.