"Always travel light." That is popular advice given to travellers. Whether for business or pleasure, just bring what you need. Chances are your luggage will need the extra space for all the shopping you plan to do! The same advice can be given when it comes to your finances.
Cash may be king but when you're in a foreign land, travel credit cards are a more convenient and practical alternative. In addition, travel credit cards are packaged with many amazing perks. Read on to see the best CC for travel.
Are you caught in an extended layover? There are travel credit cards that will give you free access to the airport lounge. Some travel credit cards allow you to check in your luggage free of charge.
Then there are the awesome travel rewards! Frequent use of the travel credit card will let amass enough points which you can claim whenever you book for travel reservations, hotel bookings, and even transportation rentals.
How Does A Travel Credit Card Work?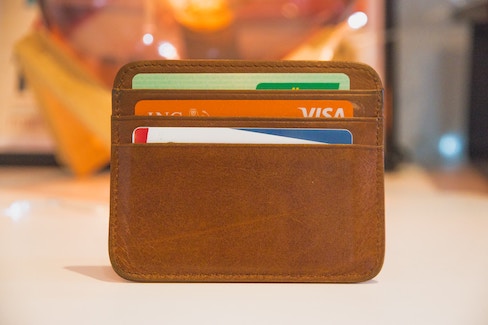 Before traveling, it is always a good idea to come up with a budget. You can enjoy your trip more if you can find ways to stretch this budget and get more value for your money. A travel credit card can help you book better accommodations and has features that can make your trip more relaxing and convenient.
A travel credit card rewards you with points or miles whenever you use it to pay for your expenses such as flight reservations, hotel bookings, and for dining. You will appreciate the travel credit card more when you redeem the accumulated points to book your travel accommodations.
Another interesting feature of the travel credit card is that some companies will give you a reward in the form of a sign-in bonus. For example, a travel card may reward you with 20,000 miles if you spend $2,000 during your first 2 months as a cardholder.
Some travel cards, particularly airline cards, are more generous. They will give users 50,000 points or miles if they spend at least $3,000 during their first 3 months as a member.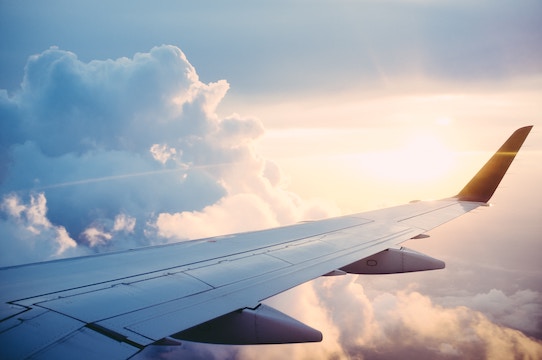 A travel credit card will encourage you to spend! And in ways, that's a good thing. First, if you're on vacation, you should have fun. Second, every dollar you spend corresponds to more points which can be applied on flight and hotel bookings or as discounts from participating retailers.
Travel credit cards throw all of these huge numbers at you to make it seem like a great deal. The problem is, the value of these points vary from one credit card to the next.
Furthermore, the companies that manage these travel cards may change the value of your points at any point in time without due notice to the cardholder.
With so many travel credit cards in the market, which one will be your best travel companion? We've taken away the guesswork and have come up with the 5 best travel credit cards that you can consider for your next trip abroad.
Capital One Venture Rewards Credit Card
Travelers already love this credit card because of its generous rewards program which includes accumulating 50,000 miles once you've spent $3,000 within the period of 3 months from the opening of your account.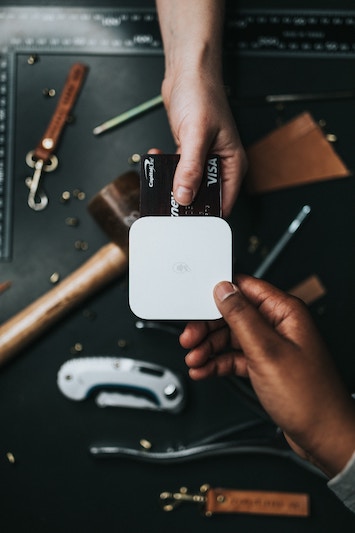 Now, Capital One Ventures has upped the ante. Its Ventures Rewards program has partnered with an initial 15 airlines. You can also add 10 times the miles as the company has included thousands of hotels under hotels.com/venture until January 2020.
For example, if you spend $3,000 in a hotel, you will earn $3,000 x 10 miles or 30,000 miles! Capital One Ventures is the only card that has this benefit.
Likewise, enjoy the same shopping privileges as Visa Signature such as extended warranty, complimentary concierge service, auto rental collision damage waiver, and attractive shopping discounts.
Chase Sapphire Preferred Card
Sapphire Preferred is another travel credit card which offers a generous rewards system. If you've spent $4,000 during the first 3 months from the opening of your account, the company will reward you with 60,000 points.
In addition, you get 2X points for using the card in your travel, especially for dining at the fine restaurants. But that's not all! If you book your trip via Chase Ultimate Rewards, you will receive 25% more points. So if you have amassed 60,000 bonus points, you can get $750 instead of $500 in travel discounts and perks which come as a sign-up bonus with Venture Rewards.
Wells Fargo Propel American Express Card
If you want a no-frills travel credit card, go for the Wells Fargo Propel American Express card. Every time you use the card, you get 3x for every dollar that you spend.
You can use this card to pay for your airline accommodations, hotel bookings, transportation needs, and even if you need a quick "fill 'er up" at the gas station. The card will also award you points whenever you use it whenever you dine out, order delivery, or avail any of the in-demand ride- sharing services.
Once you sign up, you can get 30,000 points if you spend $3,000 during the first 3 months. Finally, you will not be charged an annual fee or a foreign transaction fee if you sign up for this travel credit card.
Discover It Miles
The Discover It Miles travel credit card is quite different from other travel credit cards. First, there is no annual fee which is a standard feature for most travel credit cards.
Second, there is no sign-up bonus. If you have a cash back, this will be matched at the conclusion of your first year as a member.
Capital One VentureOne Rewards Credit Card
Similar to others under the Venture Rewards banner, holders of the VentureOne Rewards travel credit card will enjoy the benefits of the company's partnership with hotels.com. Every time you book with the hotels under hotels.com/venture, you will earn 10x miles for your spending.
Outside your spending at hotels.com, use of this card will help you earn 1.25x miles on your other purchases. Plus, you can earn 20,000 miles if you spend $1,000 during your first 3 months with the company.
Travel Credit Cards: The Pros And Cons
Let's start with the pros, and there are quite a few!
Plan for your next vacation today! If you've accumulated enough points for travel accommodation, you won't have to shell out much cash for your next vacation.
Enjoy the perks of being a member! These perks include priority boarding, a free checked bag, and if you have a hotel travel card, you can get a room upgrade, free breakfast, and late checkout time.
Protect and secure yourself with free travel insurance policies! Coverage includes lost or delayed baggage, delays or interruptions, and cancellation of your flight.
Now let's look at the cons of owning a travel credit card:
If you have a poor credit rating, you will not qualify for a travel reward card.
The interest rate charged on purchases made via travel reward card is higher than a standard credit card.
Some travel credit cards may have block- out dates which could be a downer on your awards vacation.
If left unused, some types of travel credit cards will have an expiration date on the rewards.
If you don't travel much, the travel reward would not be enticing enough. Unfortunately, there are travel reward cards that don't approve of cash back arrangements.
Overall, having a travel credit card could be a good move. It will open up more possibilities that can make your trip more fun and exciting. Likewise, its key features such as room upgrades, access to the airport lounge area, and free insurance coverage will provide you with valuable contingencies.