Cryptocurrencies have been regaining investors' confidence of late. Although Cryptocurrency trading took a beating in 2018, it continues to attract many investors.
If you are new at this type of investment, choosing the best cryptocurrency to place money on can be very confusing. "Should I invest in Bitcoin or Ethereum?" I was once a beginner too, so I understand where you're coming from.
I created a guide for eager investors like you. Before you leap, I suggest that you take the time to read this to fully understand the ins and outs of cryptocurrency trading.
Overview of Cryptocurrency Market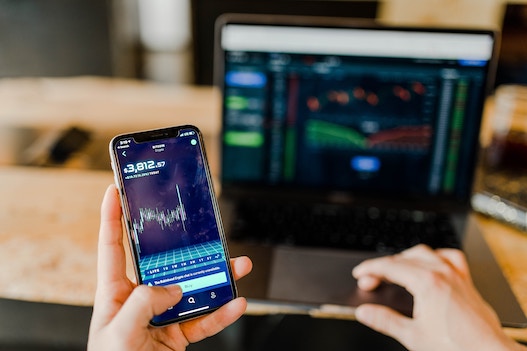 In 2009, Bitcoin, the first cryptocurrency was introduced to the market. However, it hardly made an impact and investors slept on it until 2013. That year Bitcoin caused a huge ripple in the market and investors scrambled to get their hands on the most coveted cryptocurrency.
The success of Bitcoin gave way to 1500 cryptocurrencies in less than 5 years. Other coins such as Ethereum, Litecoin, and Ripple managed to perform as well as Bitcoin.
In 2017, crypto trading was at its best. In 2017, the market cap (total price of all coins in the market) was estimated at $21 Billion. Currently, the market cap is valued at $454 billion!
There have been contrasting views on the fate of cryptocurrencies. Some analysts think that crypto trading will not be around for long, while others remain optimistic.
What I do know is that the popularity of crypto trading among new investors is steadily increasing. Thanks to the driving force of its existence, the blockchain technology. This groundbreaking digital technology continues to spur the interests of the new breed of investors.
That said, I'm more inclined to believe that crypto trading will continue longer than most skeptics believe.
The 4 Top Cryptocurrencies Of 2023
Bitcoin (BTC)
You have probably heard of Bitcoin, the oldest and largest cryptocurrency. Despite 2018's crypto trading crash, Bitcoin remains on top and even holds a 40% share of the cryptocurrency market capitalization.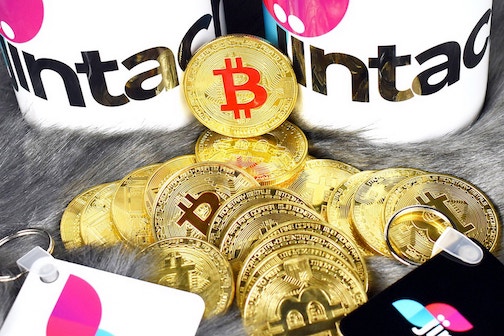 The value of Bitcoin has seen a lot of ups and downs in the past years. With the erratic price movement, when is the best time to buy Bitcoin?
Buy Bitcoin when the price drops. Make sure to diligently monitor the movement of Bitcoin.
Once you have decided to invest in cryptocurrencies, you must always keep yourself updated with the latest news and trends. Otherwise, you will be left behind by a highly volatile market.
Ethereum (ETH)
Ethereum is the second-largest cryptocurrency. Its current overall valuation is at $117.7 billion. Ethereum operates on a more advanced blockchain technology used to create Distributed applications and Smart contracts.
Ethereum's price movement history is also as impressive as Bitcoin. Early 2018, ETH peaked at $1423 with a market cap of $138 billion!
The price of Ethereum has been affected by the following:
• When Ethereum was awarded a $150 million investment in May 2016, its price rallied from $1 in January 2016 to $14.80 in May 2016
• Ethereum price drastically fell from $21.52 on June 17, 2016, to $9.96 the following day because their system was hacked
Should you invest in Ethereum? I recommend that you consider this cryptocurrency for your 2020 investment. Why?
The market cap of Ethereum is projected to reach $200 billion during the last quarter of 2020. Also, Ethereum announced plans to improve its platform this year so it's a good idea to invest in a company with a lot of potential for growth.
Ripple (XRP)
Ripple surprised the crypto market in 2017 when it posted a growth of 36,000%. This is the third-largest cryptocurrency with a market cap of $35 billion.
Ripple's impressive growth began at almost 0% in early 2017 and ended at $2.4 in December 2017. However, in 2018, the value of Ripple dropped along with other cryptocurrencies.
You're probably thinking that you should have bought Ripple in 2017. At its current market value, it's still good to add this to your 2020 cryptocurrency cart. After all, XRP hasn't lost its appeal.
It remains popular among investors because Ripple does not only offer cryptocurrency, but also a global payment system that operates on the most advanced blockchain technology.
Ripple is currently partnered with large financial companies like American Express, JP Morgan and Santander, and 100 banks around the world.
Is Ripple a good investment? I think Ripple has a lot more to offer in the future. If more banks and large financial institutions partner with Ripple, we'll see its value soar in the years to come.
Tip: The price of XRP fell 70% lower than its peak price of $3.4 in 2017, so this is an opportune time to buy.
Litecoin (LTC)
Another breakthrough cryptocurrency in 2017 was Litecoin. It posted an impressive growth of almost 8,000%. Its price rose from $4 early in 2017 to $358 in December 2017. However, in February 2018 the price fell to $110.
Litecoin is currently the 5th largest cryptocurrency with an estimated market cap of $11 billion. It highly appeals to investors because its performance is on par with Bitcoin.
Litecoin was developed in 2011 to become a better version of Bitcoin. It was the first cryptocurrency in 2017 to complete a Lightning Network transaction which was 4 times faster than Bitcoin. Through this technology, 0.00000001 Litecoin was transmitted from Zurich to San Francisco in a split second!
Should you invest in Litecoin? Yes, because it is the only cryptocurrency that can match Bitcoin. Another food for thought, when the value of cryptocurrencies was dropping in 2018, Litecoin remained stable.
Cryptocurrency Investment Strategies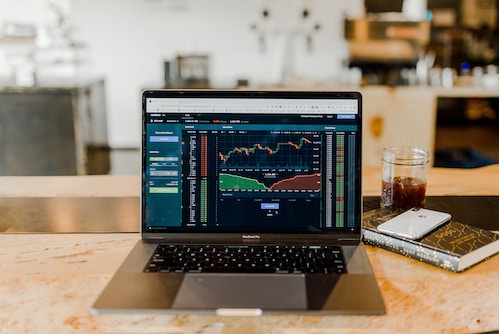 As with any type of investment, you need to set goals and strategize sensibly before you start investing in cryptocurrencies. Figure out how much money you can invest and map out a plan on how to manage your investments. Ask yourself the following questions:
• Do you plan to sell the cryptocurrency after it reaches a certain price?
• Will you sell off your investments in full or partially at different times?
• Under what circumstances will you end the long-term investment before its maturity date? For example, if new laws are passed that could adversely affect the market, you should sell it sooner.
Do not forget to research the cryptocurrencies on your list. Remember to weigh your options carefully to minimize your risks.
Here are two ways to place your investments.
Long-Term Investment
The minimum time for long-term investment is 6 months to 1 year. Some investors prefer to hold on to their cryptocurrencies for 5 years or more because they want to ride on the probability of earning higher returns on their investments.
If you wish to go long-term, you must have a lot of patience to wait it out and grit to manage the unpredictability of the market.
Reasons for getting into a long-term Investment.
• You prefer an investment that's easier to manage because you can't monitor the cryptocurrency market all the time
• You believe that your investment will yield better returns when you hold on to them longer
• You are confident that your money will grow with cryptocurrency investments
Short-Term Investment
In contrast to long-term investment, short-term trading exposes you more to the volatility of the market.
How does it work?
You buy cryptocurrencies that are priced low but are projected to increase within a short frame of time, then sell them as soon as your target price is reached.
Before you engage in short-term investment, ask yourself:
• What are your profit targets?
• How much are you willing to lose on any given trade?
• Can you manage to monitor the crypto market and news all day?
• Are you well versed in Crypto Technical analysis? If not, you should study the different tools crypto traders use.
• Will this trading strategy give you higher returns than a long-term investment?
You also need to research on the best cryptocurrencies for short-term trading in 2020.
Newer cryptocurrencies like NEO, Stellar, IOTA, and NEM, have given investors good yields on their short-term investments. Best cryptocurrencies are the ones with:
• Low market cap
• High trading volume – when trade volume increases, the crypto price goes up
• Cryptocurrencies that are trending on the news and social media
• Initial Coin Offering (ICO)
One highlight of trading short-term is the possibility of earning money quickly however, this method is very risky. If you are a conservative investor, believe me, this isn't your cup of tea.
Conclusion
You can gain decent earnings from investing in Cryptocurrencies. However, due to its highly speculative nature, the risks are high.
If you are set on joining the crypto trade, make sure that you prepare for it. Learn the basics of cryptocurrency trading so you can come up with good strategies and continue to brush up on your skills.
You must be prepared to lose because no one can accurately predict how the market will behave.
Rule of thumb: Invest money that you are willing to lose so you will be able to trade objectively.
Embrace the process and in time, you will be able to develop a trader's instinct that will help you maneuver through the exciting world of cryptocurrencies.