Open your social media newsfeed and you'll find posts from friends gleefully sharing images of their latest indulges in the lap of luxury thanks to cryptocurrency. You'll also see content curated by friends about Bitcoin, Ethereum, and other forms of cryptocurrencies to signify their intent to invest in digital currency. If you've been thinking about investing in cryptocurrencies, it's not too late. Regardless of what the doomsayers and the naysayers proclaim on their virtual soapbox, there will always be opportunities in the digital currency market. The first step is to find the right platform to trade in and that's where Voyager comes in.
What Is Voyager?
Voyager is a leading crypto trading app for iOS and Android devices. This commission-free crypto trading lets you buy, sell, or swap 60+ cryptocurrencies, stablecoins, and altcoins. This easy-to-use app offers investors unique features such as Smart Order Routing, Real-time data, Easy Sign-ups, 2-factor authentication (2FA), and custom chart views.
Investors can acquire the best exchange rate every time they trade through Voyager's Smart Order Routing. This feature allows an investor to access the top 12 crypto exchanges and trade 15 cryptocurrencies without opening multiple accounts. The Smart Order Router will be the one to handle the order execution and pricing. The app also provides Real-time data and processes orders within milliseconds after an investor initiates trading.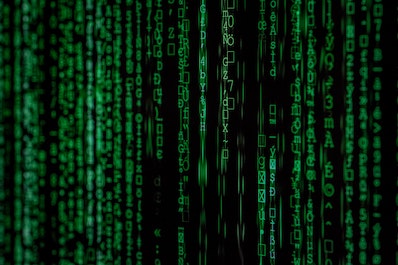 Voyager has streamlined the sign-up process to enable investors to enter the crypto market as soon as possible. You can start trading right after you set up your account. The app's custom chart views allow investors to receive real-time updates on your position. Voyager's 2FA protects investors' accounts from security threats such as fraud.
Other outstanding features of the app include Custom Coin pages, 24/7 live news feed, integrated profit and loss tracker, and Auto invest options – daily, weekly, monthly, or every payday.
How Do You Use Voyager?
The good thing about Voyager is that you can start trading through the app immediately after you have funded your account. To create an account, download the app from the Apple App Store or Google Play Store, open the app, and tap Sign up. Enter the required information and wait for your identity to be verified. After verification, you will receive a notification that your account is set up. Follow the prompts to fund your Voyager crypto account and start trading.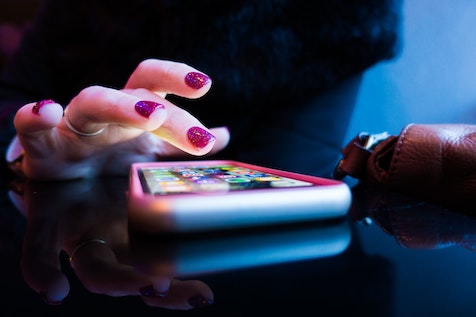 The minimum trade amount is US$10 while the maximum daily order amount for each coin on the Voyager app is US$10,000. The allowed amount may vary depending on the coin's liquidity. Currently, the app offers more than 60 top crypto assets such as Bitcoin Cash (BCH), Bitcoin (BTC), Cardano (ADA), Chainlink (LINK), DOGE Dogecoin (DOGE), Ethereum (ETH), Litecoin (LTC), USD coin (USDC), and Zcash (ZEC).
What Are The Advantages Of Using Voyager?
As stated earlier, Voyager is a commission-free crypto-trading channel. You will only be required to pay the quoted price once you place the order. Another advantage of using the Voyager app is that your crypto investments on more than 30 digital assets earn interest. The monthly interest payout will be automatically added to your balance. For as long as you maintain the minimum monthly balance in your Voyager wallet, your account can earn up to 9% Annual Percentage Yield (APY) on stable coins such as the USD coin and 6.25% APY on cryptocurrencies such as Bitcoin.
The Voyager also allows investors to grow their crypto assets through automatic buying. You have the option to activate the autopilot feature so you can buy individual coins repeatedly on your set schedule. The app will automatically withdraw the funds from your linked bank account to buy coins. You do not have to worry about your cash holdings because all of the Voyager accounts are FDIC insured.
The custom chart that can be viewed horizontally and vertically will allow you to review the bid and ask spreads with ease. Since the app is also equipped with advanced tools for analysis and charting and Real-time data, you will be able to closely monitor the market.
What Are The Drawbacks Of Voyager?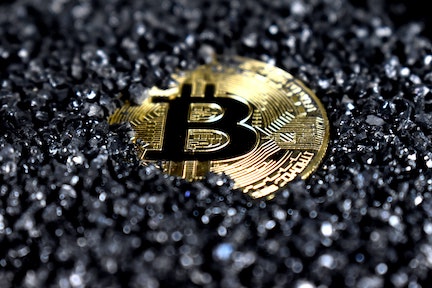 Although the app is laden with outstanding features, there are a few weak spots that Voyager needs to improve on. Currently, coin-to-coin trading is not available on Voyager. Before you can buy coins you need to withdraw funds from your linked dollar account. When you sell your coins for USD, the proceeds will be credited to your Voyager wallet and withdrawal can only be done through your linked external bank account. The good news is that the Voyager is already working on adding this feature.
They can also work on expanding their reach by making the service available to more countries. Currently, trading on the Voyager app is available to residents of US territories and all US states except New York. They have been working on obtaining a Bitlicense in New York so the residents may just have to wait a little bit more to start trading on this app.
Another concern is that new investors are waitlisted and their access to the trading platform is opened on a rolling basis. The company cannot seem to keep up with the increasing number of new sign-ups and the verification process is currently taking longer to complete. They need to look into this because the cryptocurrency market is growing by leaps and bounds.
Other disadvantages of trading via Voyager include frequent system outages, higher purchase prices than other crypto exchanges, no customer live support, and the withdrawal process taking long. With the exception of pricing, we're confident that Voyager can successfully address the other issues.
Conclusion – Is Voyager For You?
The Voyager app is an excellent choice for mobile-savvy crypto investors looking to diversify their crypto trading portfolio at low costs. If you prefer to park your investments, this highly rated crypto app lets you earn interest on your crypto holdings. Whether you are a rookie or an experienced investor, you will find Voyager's straightforward approach very impressive. The app intuitively navigates the market for you, connects you to the best digital crypto exchanges, and finds you the best crypto prices.