Heading to enchanting India? Before packing your bags, know more about India's official currency, the Indian Rupee (INR). Coins in India are called paise and come in denominations of one, two, five and ten rupees. One Rupee is equivalent to 100 paise. Coins are minted by the India Government Mint.
Banknotes of the Mahatma Gandhi New Series are issued in denominations of ₹ 10 (Chocolate Brown), ₹ 20 (Greenish Yellow), ₹ 50 (Bright Blue), ₹ 100 (Lavender), ₹ 200 (Bright Yellow), ₹ 500 (Stone Gray) and ₹ 2000 (Magenta). Banknotes are issued by the Reserve Bank of India (RBI). Coins and Banknotes bear the symbol ₹

How Much Money Can You Bring Into The Country?
There's no need to buy Rupees before you head to India because the currency is strictly regulated.
Visiting non-residents are not allowed to bring Indian Rupees into the country while residents of India are only allowed to bring up to INR 25,000.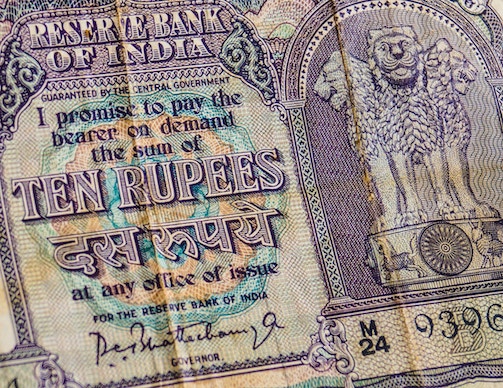 You can bring US dollars or traveler's checks with you and have your money or checks exchanged when you are in India already. Another option is to use your Bank Card to withdraw cash in ATMs around India. Tourists who are carrying more than US$5,000 cash or US$10000 cash plus traveler's checks, should declare the amount with Customs upon entry to India. Can you bring unspent Indian Rupees back to your home country? Tourists are not allowed to bring INR out of the country, so have them exchanged back to US$ or your home currency before heading back.
How To Convert Your Money To Indian Rupee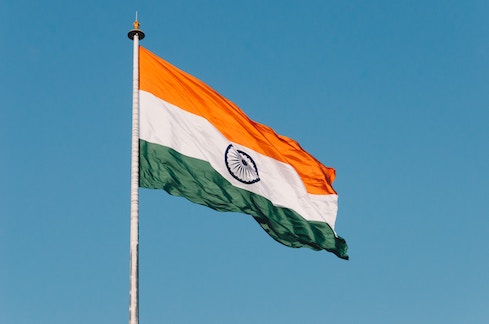 You can convert your cash at banks, money changers accredited by RBI, the airport and post office. You can also withdraw rupees from ATMs. Major Retail Banks accept MasterCard and Visa. International Banks like Citibank, HSBC, Barclays, DBS, and Standard Chartered operate in the country.
It is a good idea to download a currency converter in your smartphone so that you can stay updated on the exchange rate. Plan your withdrawals, so your fees won't add up. Most of the local banks charge around 150 INR to 300 INR per transaction. Your home bank will charge withdrawal and foreign transaction fees. It's better to inquire from your bank about the fees before your trip so you will have an idea of how much will be debited from your account.
Also, ATMs in India are hard to find in rural areas. Before you head outside the city, make sure to have enough rupees with you. Traveler's checks are not popular in India. Many banks do not exchange them for rupees and if ever you find a center that will accept them, expect a marked-up exchange rate.
How Much Money Do You Need To Go On A Vacation To India?
Prices of goods and services are relatively low, so you do not have to carry cash in bulk. To give you an idea of how much you need per day, here's a sample list of expenses:

Mid-Range Budget – ₹4,000 to ₹10,000
Hotel room – ₹1,500–₹5,000
Food – ₹700–₹1,500
Tours – ₹500–₹1.500
Cab or autorickshaw – ₹800–₹2,000
High-End Budget – ₹10,000 and up
Hotel room – ₹10,000–₹24,000
Food – ₹2,000–₹5,000
First-class Train – ₹2,000–₹8,000
Rent-a-car with driver – ₹2,000 per day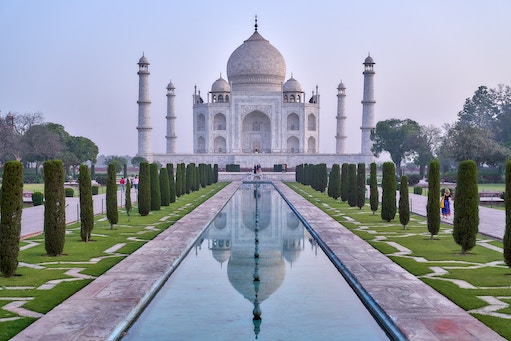 Experience India By Train
Nothing beats exploring India by train, plus it is the most comfortable mode of transportation for overnight journeys.
India's rail system is one of the largest in the world, with 7,000 stations spread across the country. You can book tickets and get an updated schedule online. Prices depend on the type of train and travel class you choose. Shatabdi Express is for same-day trips. Rajdhani express is for long journeys (overnight) from Delhi to state capitals.
There are different classes of air-conditioned carriages and you can also take the more expensive sleeper coach where beddings are provided.
Now, if you have a big budget, hop onboard one of India's luxury trains for 7-10 days on. Accommodation, sightseeing, tour site admission fees and meals are included in the ticket price.
What Are The Best Ways To See India?
You'll find many buses and day trains in the city but be warned that the space gets overly cramped. If this is your first time to travel to India, try getting around on an autorickshaw.