Thinking of breaking the budget for furniture? Instead of putting your bank account on a diet, you may want to consider buying the furniture via the Rooms to Go credit card.
By using Rooms to Go credit card, you will be able to furnish your home without maxing out your savings and at the same time, choose the best option to pay for your purchases.
Read on to know more about the great deals you can get when you shop with a Rooms to Go Credit Card (offered through Synchrony Bank).
All About Rooms To Go Credit Card
The Rooms to Go credit card is the official credit card of the chain of furniture stores of the same name. If you sign up for the credit card, you should expect to get good deals from the company to make your shopping experience more enjoyable and memorable.
However, like all credit cards, there are conditions to receiving the perks and discounts as well as penalties for late payments. Likewise, there are qualifications that you have to meet. Here is a rundown of key information that you need to know about Rooms to Go before signing up: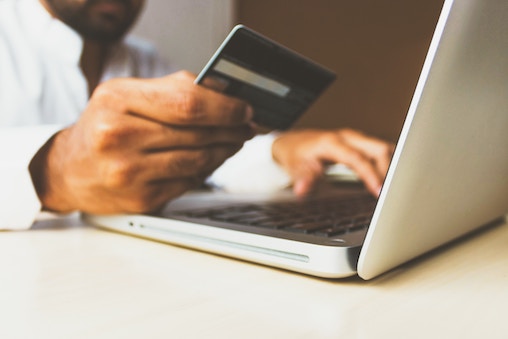 Annual Fee: Zero fees
APR: 27.74%
Sign-Up Bonus: None
Best Offer: Deferred interest payment period of up to 180-days on all purchases
Required Minimum Payment: You will be charged wither $75 or 5% of the total balance depending on which one is higher
Other Charges: $25 returned payment fee and $15 late payment fee
Required Credit Score: At least 630 and above
The Pros And Cons Of Using Rooms to Go Credit Card
Is Rooms to Go the credit card for you? Of course, you can buy furniture with other credit cards. The benefit of paying for furniture at a later date or through an instalment plan will be available.
What are the pros – or the reasons why it would be better to use Rooms to Go to buy your furniture?
What are the cons – or the reasons that you would make you reconsider the idea of shopping for furniture with Rooms to Go?
The Pros Of Using Rooms To Go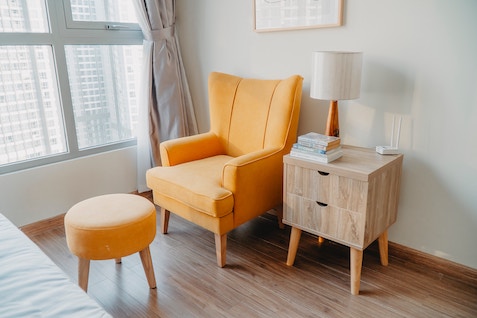 Rooms to Go Credit Card is a smart choice for furniture shoppers. When you pay with this card, you don't have to worry about covering the initial down payment. You only need to pay for sales tax and delivery charges upon purchase.
Your furniture will then be subject to a five-year interest-free payment scheme. On top of that, your purchases will be automatically eligible for a 180-day deferred interest period which gives you enough breathing space.
You won't incur any interest on your balance for as long as you settle the minimum monthly payment required and zero out the balance within the 180-day grace period. Make sure to check Rooms to Go's website regularly for special deals that allow cardholders to stretch the "deferred interest period" to five years on purchases worth $600 and up.
The Cons Of Using Rooms To Go
The deferred payment scheme of Rooms to Go is impressive. However, we think you need to be aware of the following loopholes before you consider getting this credit card.
Zero Sign up bonus
Do not expect to get any incentive upon sign up because the only special deal that Rooms to Go offers is the interest-free payment scheme.
Steep minimum monthly payment
The required minimum monthly payment of 5% of the account balance or a fixed fee of $75 whichever is higher condition could be quite steep.
Compared to other credit cards, Rooms to Go's minimum payment is on the high side considering other credit card providers require only 1% or 2% of the balance plus incurred interest.
High APR
A 27.74% APR may put you in a bind if you'd lack funds to fully settle the balance within the deferred interest period because the retroactive interest will be added on to your account balance.
Sample Payment Computation
Below is an example of how the fees would be calculated: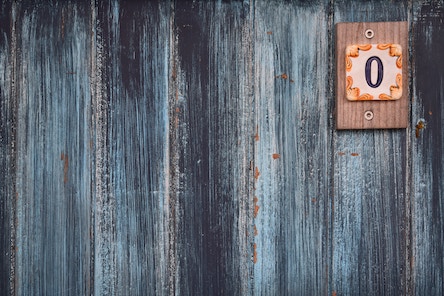 Amount of Purchase: $5,000
Payment Terms: 5 Years at zero interest
Minimum Monthly Payment: Payments start at $250 and the amount will be reduced as your account balance decreases. At the end of the payment period, the remaining balance will amount to $230.35 that you should pay-off to zero out your account.
In case you fail to settle the remaining balance, 27.74% APR (5 years' worth) will be retroactively credited to your account.
You will have to settle an additional $2,205.17 on the next due date, otherwise, your account balance will continue to incur monthly interest.
Rooms To Go Credit Card Customer Service
Synchrony Bank manages and issues Rooms to Go Credit Cards. Customer service is being handled by the bank.
If you have queries, contact Synchrony Bank at 1-866-396-8254 or go to its website.
Verdict – Should You Buy Furniture Using Rooms To Go Credit Card?
Rooms to Go Credit Card is ideal for shoppers who are capable of fully settling the balance within the deferred interest period. If you are certain that you can meet the payment terms, then we recommend Rooms to Go Credit Card for your furniture shopping needs.
However, if you're already having trouble meeting the payments for your existing credit card, we suggest that you forego signing up with Rooms to Go.
The steep APR interest can push you deep into debt so don't take the risk. If you need another card, opt to get one with a lower APR.
What Are The Best Alternative Credit Cards To Rooms to Go Credit Card?
If the payment terms of Rooms to Go Credit Card is not feasible for you, we recommend the following credit cards:
Citi Simplicity Card
This card has an introductory offer of 0% APR and zero annual fees. You don't have to worry about missing a due date because you will never be charged for late payments.
Citi Simplicity offers 0% APR for the first 18 months. An APR that averages between 15.49% and 25.49% APR will then be applied after the introductory 0% APR introductory period has expired.
Chase Freedom Card
This credit card comes with a 25.24% APR, but you can enjoy a 0% APR during the first 15 months after sign-up. Chase Freedom offers a tempting cashback rewards scheme that you wouldn't want to pass up.
When it comes to choosing the best credit card, take your time. Shop around for the best deals in credit cards as you would for the best furniture.