At some point in your life, you're probably going to need money fast. A personal loan is the best way to make this happen. So, where do you even start looking for a personal loan that is legitimate and safe, can be finalized quickly, and won't charge a ton of interest? Zippyloan is a great option.
If you aren't familiar with Zippyloan, you'll find all the answers to any questions you may have below, including how it works, how much you can potentially borrow and how fast you'll get it, pros vs. cons, and a look at how Zippyloan works to keep your information safe. But, first, here's a short explanation of what a personal loan is, what it is used for, and what you need to apply. At the very end, you'll find our bottom line thoughts of Zippyloan.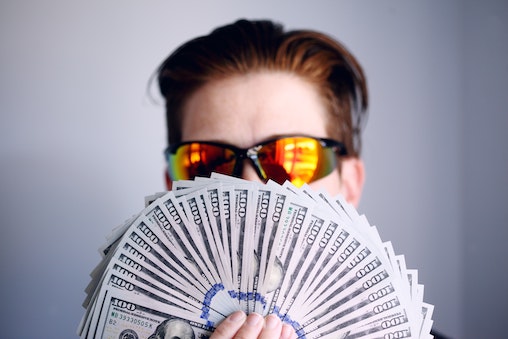 What is a Personal Loan?
Personal loans are usually unsecured, meaning you won't need to provide any collateral to get approval. Collateral typically involves property or real estate you own. Instead, you'll have to provide proof of who you are and a consistent source of income. Usually, you'll be expected to pay a fixed monthly payment until the loan is paid off.
The important thing to remember about personal loans is that they are a great option when you have a short-term, immediate need for money. In most cases, a personal loan is used for family, personal, or household purposes, but there are no specific stipulations on how it can be used. Some of the most common reasons someone takes out a personal loan include:
Significant, unexpected expenses – This could be anything from a car or home repair bill to a surprise medical bill.
Renovations and repairs – This can also apply to home and auto repairs. In some cases, it may be a repair that must be made, while, in others, it may be making improvements to your home to increase its overall value.
Consolidation of debts – A personal loan is a popular option for anyone who is responsible for multiple monthly payments, such as a variety of credit cards. A personal loan allows you to combine all these monthly payments into one that tends to have a more affordable interest rate.
Personal expenses – This is completely up to you. If you need money for anything, a personal loan is going to be your best option. In fact, you don't have to explain yourself.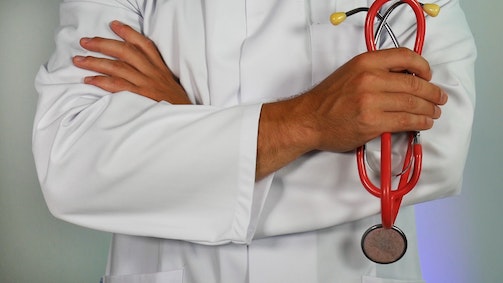 Now that you have a basic understanding of personal loans, let's look specifically at Zippyloan and what it has to offer you.
A Brief Overview of Zippyloan
Zippyloan was created to help people who may find themselves in need of money immediately. Most importantly, Zippyloan was designed to allow anyone quick access to a personal loan using an easy, secure, and transparent application process, including someone whose credit history may not be stellar. According to Zippyloan, you should be able to complete your application in as little as 5 minutes.
When you apply for a personal loan through Zippyloan, your application is sent out to a huge network of lenders. This group of more than 100 lenders can offer you secure access to the money you need around the clock. Best of all, you don't even have to leave your home to apply. Your application with Zippyloan can be safely and quickly done from the privacy of your home or anywhere else you happen to be when you realize you need money fast. Currently, the form is optimized for both Android and iOS browsers.
What Personal Information Must be Submitted to Zippyloan?
You will need to provide the following information as part of the application process:
Full name
Social security number
Date of birth
Driver's license number
Amount of the loan being requested
Reason for the loan/ purpose of the loan
Range of your credit score
Contact information
Phone number
Details of your current employment, including how much you are paid and how often, as well as how long you have been employed there
Bank account information (for transferring the loan to you)
Keep in mind that you must be 18 years or older to apply for a personal loan through Zippyloan and you must have a regular source of income.
How Does Zippyloan Work?
After you've submitted your application to Zippyloan, they will work to connect you with a lender who can meet your needs and offer you the lowest possible interest rate. Once approved, you will receive an email relaying all the loan details, including the amount you are borrowing, the interest rate, and the length of time you'll have to repay. "(Loans are usually up to 60 months for larger amounts.) If you agree to the terms, you'll be asked to e-sign the loan agreement and given instructions on how to finalize your loan with the approving lender. In most cases, the amount of money you are borrowing will be deposited into your bank account by the next day, if not sooner.
How Much Money Can You Borrow?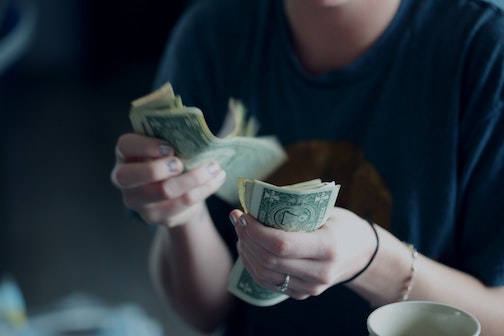 With Zippyloan, you can borrow as little as $100 to get you through to your next payday or as much $15,000. However, the amount you are approved for will depend on a variety of factors. These factors include:
The state you live in
Your employment status and income amount
Which lender you are matched with
Your current credit score (Zippyloan doesn't have a minimum credit score requirement.)
It's important to understand that not everyone will be approved for the maximum amount. You won't know how much you are eligible to borrow until you submit your application.
Keep in mind that the length of the loan will be determined by the amount of money you are approved to borrow. 60 months is the maximum amount of time for repayment and this usually applies only to larger loans. For smaller loans, repayment may be required on your next pay day or within 6 months of the agreement.
Are Loan Extensions Possible?
Loan extensions and alternate payment plans can be discussed between you and your specific lender. However, this decision is made strictly by the lender and does not involve Zippyloans.
Is Zippyloan Legit Or A Scam?
In simple terms, yes ZippyLoan is a legit loan company. According to the Better Business Bureau (BBB), Zippyloan is based in Minden, NV and operates at the following address: 2270 Meridian Blvd. PMB 01409, Minden, NV 89423-8601. Currently, Zippyloan has 16 reviews with the BBB and has taken the time to reply to customers.
Personal loan applications can be submitted to Zippyloan 24 hours a day, 7 days a week, which is a definite benefit over traditional banks who work from 9am – 5pm Monday through Friday. In addition, Zippyloan can make contact with their lenders at all times, ensuring a quick decision.
Pros of Zippyloan
Now that you are familiar with Zippyloan and how it operates, here's a look at the top pros associated with the company.
Simple and short application process (can be completed in 5 minutes or less)
24/7 quick decisions
Fast money transfer, once the loan agreement has been signed
Possible loan amount of as little as $100 or as much as $15,000
Flexible eligibility requirements
Safe transactions, thanks to their use of 256-bit data encryption technology
If you head over to Reddit, there is really no mention of Zippyloan. This is a positive sign because most people go to Reddit to voice their complaints about a business.
Cons of Zippyloan
Just like with any business, there are a few cons associated with Zippyloan, such as:
$15,000 is the absolute maximum amount you can borrow at the present time.
Business is conducted entirely online and there is no customer service phone number available in the event you have questions. This may not be an issue if you prefer to operate entirely online.
Occasionally, users have reported email spam from Zipploan. You always have the option of signing up with a lesser used email address if this is a concern of yours.
Loan approval is not guaranteed, though it does appear most applicants do qualify for some loan amount, as long as they have a regular source of income.
Zippyloan and the Bottom Line
If you are looking for a personal loan, particularly if you need it fast, Zippyloan looks like the place to go. After all, they are available 24/7, work with hundreds of reputable lenders, have an easy application process, and offer a quick turnaround time on decisions and the delivery of funds. It really doesn't get any easier.