We're living in the age of mobile technology. Many Americans would rather leave their wallets at home than their smartphones. It's hard for a lot of consumers to imagine getting through their day without cell phones and more than half of the American population uses the Apple iPhone. In the last few decades, Apple has expanded its business outside computers and mobile devices.
The company has become a prominent player in the app market and one of their most popular downloads is Apple Pay, a payment platform that's used in more than 2 Million retailers throughout the United States. Considering that Walmart is one of the biggest retailers in America, the answer to the question, "Does Walmart Accept Apple Pay?" must be obvious. If you answered "Yes" to the question, read on!
Does Walmart Accept Apple Pay In Their Stores? It's 2021!
No. As of 2021, Walmart, a retail giant with more than 4,743 stores all over the United States, still does not accept Apple Pay in any of its locations. A company that has remained profitable for almost 60 years surely has good reasons for not accepting one of the most popular payment apps in the world. And yes, Walmart does have its reasons – which we will discuss later in this article.
For now, you can use your iPhone to buy items at Walmart via the Walmart Pay option at the cash register and the self-checkout counters. You can also use PayPal, cheques, VISA, Mastercard, AMEX, and cash to pay for your purchases at Walmart. In the meantime, your iPhone isn't entirely useless at Walmart. Let's find out how you can use your iPhone to shop at America's biggest retail chain.
How To Use Your iPhone To Shop At Walmart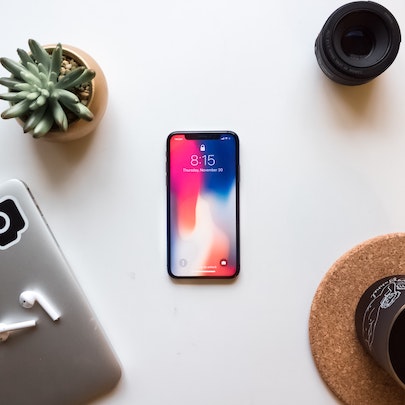 Yes, you can still pay for your purchases at Walmart with your iPhone. But instead of Apple Pay, you'll have to use Walmart's own payment app – Walmart Pay. This app is part of Walmart's smartphone app. The main feature of Walmart Pay is that you can process contactless payment at any Walmart location by simply scanning the QR code on the cash register's display screen or the debit reader screen for self-checkout lines.
The first step is to download the app onto your iPhone. Then, click the app to open your Walmart Pay account. The last step is to link a credit or debit card to the app. Your Walmart App is now ready for use. If you're ready to pay for the items, head over to the cashier station or the self-checkout line and look for the scanner with the QR code. Once the code has been scanned, your Walmart Pay app will open up. Now, you can pay for your goods.
Walmart Pay might not give you the same smooth sailing experience as Apple Pay but at the very least, the app enables you to run contactless payment at Walmart. No need to bring cash everywhere you go. And you get your digital receipt right away. The receipt will be stored in your app. But what's the big deal about Apple Pay? Why do shoppers continue to ask the good people at Walmart if the store will ever accept Apple Pay?
What Makes Apple Pay So Popular?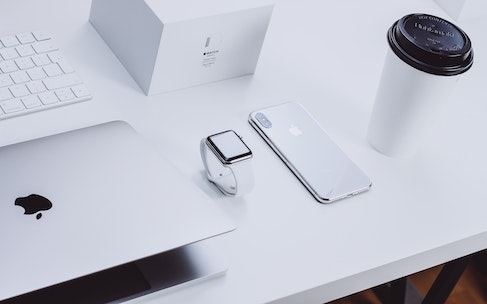 Other than the fact that Apple Pay was designed and developed by the maker of the most popular smartphone in the world, people prefer shopping with Apple Pay because of its security features. Unlike other payment apps, with Apple Pay, you're not required to have a Personal Identification Number (PIN). Therefore, you don't have to worry about anyone stealing it. Likewise, Apple removed a card reader in the iPhone so that no one can steal your payment information.
In place, the iPhone gives you 2 options – Touch ID or Face ID. With Touch ID, the user will be identified with his/her fingerprint which is unique to an individual. With Face ID, the phone uses 3 different types of sensors to scan your features. If you have trust issues with your twin, go ahead and use Touch ID. The PIN feature can be activated if you wish it to be the main security check to retrieve your digital receipt.
An option you can consider over Apple Pay is the Apple Card which is a credit card that carries no fees. It also has the friendliest APR that makes it possible to generate cash savings whenever you shop. There are also cashback rewards when you use an Apple Card. In combination with Apple Pay, you can earn a 2% cashback reward.
Are There Ways To Use Apple Pay At Walmart?
There are actually 2 ways that will allow you to use Apple Pay when shopping at Walmart. The first option is by downloading the Ibotta app which is a cashback rewards app that was developed by eCorp. With Ibotta, you can earn 2% cashback rewards every time you use the app to pay for your purchases. All you have to do is to download the Ibotta app and then add the extension to your iPhone. When paying at Walmart, click on Apple Pay as the payment option at the checkout counter.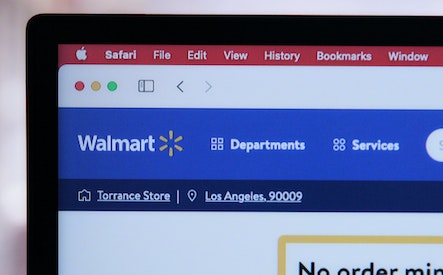 The second option is to use the Affirm app. Affirm is an app that offers you financing via installment payments. The payment terms can be for 3, 6, or 12 months. Some items in Walmart won't be charged interest payments. Those items that will be charged interest will carry an APR that will range from 10% to 30%, depending on your credit.
The List Of Stores That Accept Apple Pay
If you really prefer to shop with Apple Pay, here's a shortlist of stores that will accept it as a method of payment:
Albertsons
Food Maxx
Safeway
Schnucks
Super Value
Target
Whole Foods Market
Acme Markets
Costco
Publix
Save Mart
Shop N Save
IKEA
Walgreens
Winn Dixie
If you prefer to shop online, these e-commerce stores will accept Apple Pay:
Disney
Etsy
Lyft
Sephora
Uber
Best Buy
Dunkin' Donuts
Fandango
Panera
Starbucks
Wish
Conclusion – Why Doesn't Walmart Accept Apple Pay?
The reason Walmart doesn't use Apple Pay is because of its arrangement with the payment solutions provider that developed the QR Code scanning system. Merchant Customer Exchange (MCX) is considered to be Apple Pay's direct competitor, the same with other payment apps such as Samsung Pay and Google Pay. Thus, if you use these 2 payment apps, they won't be accepted at Walmart.
Walmart also doesn't like the fact that Apple Pay cannot collect customer data whenever purchases are made. Walmart uses customer data to create its buyers' profiles that are referenced whenever the company sends out recommendations or promos via its Walmart app. For these reasons, don't expect Apple Pay to be accepted at Walmart in the near future.